U.S. vetoes UN resolution on ceasefire between Israel and Gaza Strip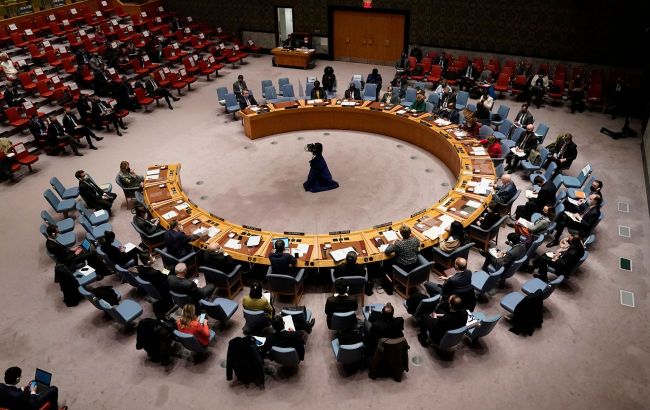 Photo: U.S. vetoed UN resolution on ceasefire between Israel and Gaza Strip (Getty Images)
The United States of America vetoed a resolution in the United Nations Security Council that called for a humanitarian pause in the war between Israel and Palestinian Hamas militants, to provide necessary aid to the residents of the Gaza Strip, informs UN press service.
The resolution, authored by Brazil, had broad support and condemned any violence against civilian populations, including abhorrent terrorist attacks by Hamas against Israel.
In the UN Security Council vote, 12 members voted "in favor," the United States voted "against," and Russia and the United Kingdom abstained.
A "veto" vote by any of the five permanent members of the Security Council (China, France, Russia, the UK, and the US) stops the action of any measure brought before it.
It is noted that the United States will have to explain its veto to the United Nations General Assembly, which consists of 193 members, within 10 working days.
US Ambassador Linda Thomas-Greenfield stated that the UN Security Council should allow ongoing diplomatic efforts, including those of President Joe Biden, to first obtain "facts on the ground." She also criticized the resolution for not mentioning Israel's right to self-defense.
She added that Biden is in the region and is involved in diplomacy, hoping to protect civilians, secure the release of hostages, and prevent the spread of the conflict.
Biden's visit to Israel
U.S. President Joe Biden is visiting Israel amid growing concerns about the conflict, particularly due to the strike on a hospital in the Gaza Strip, which officially resulted in the death of at least 500 Palestinians.
However, Biden is convinced that Israel was not responsible for the hospital strike.
According to media reports, Israel requested $10 billion in military aid from the United States.
There were concerns that support for Israel might lead to a reduction in aid to Ukraine. Nevertheless, Biden stated that the United States is the most powerful nation in world history and has the capacity and responsibility to support both Israel and Ukraine.