Strike on Gaza hospital, IDF claims Islamic Jihad rocket misfire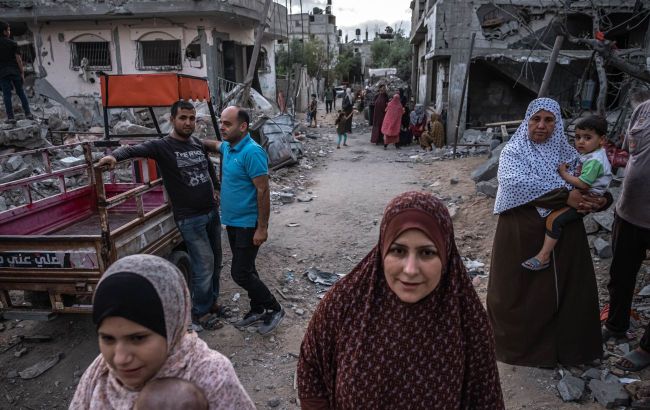 Photo: Israel claims the involvement of the Islamic Jihad in the attack on a hospital in Gaza (GettyImages)
In the Gaza Strip, there were reports of an attack on a hospital, with local authorities claiming half a thousand casualties. The Israel Defense Forces (IDF) stated that the strike occurred due to a failed launch of a rocket by the Islamic Jihad, informs Times of Israel.
The IDF claimed that "an analysis of IDF operational systems indicates that a barrage of rockets was fired by terrorists in Gaza, passing in close proximity to the Al Ahli hospital in Gaza at the time it was hit."
"Intelligence from multiple sources we have in our hands indicates that Islamic Jihad is responsible for the failed rocket launch which hit the hospital in Gaza," the IDF added.
Before this, Al Jazeera had alleged that an Israeli rocket had destroyed a local hospital building, resulting in at least 500 casualties.
Later, the Israeli Ministry of Foreign Affairs published a video from Al Jazeera's broadcast, showing the moment of the rocket launch by the Islamic Jihad, which likely suffered a malfunction and hit the hospital.
An Al Jazeera broadcast documented the moment that the Islamic Jihad launched a rocket which misfired and hit a hospital in Gaza, killing hundreds. pic.twitter.com/O5Lx1BtOtJ

— Israel Foreign Ministry (@IsraelMFA) October 17, 2023
Situation in Israel
On October 7, Hamas militants from the Gaza Strip attacked southern and central Israel, launching thousands of rockets and projectiles across Israeli territory. So far, it is known that 11 Ukrainians have died during the terrorist's massive attack.
Additionally, The New York Times reported that Israel had requested $10 billion in emergency assistance from the United States.
Recently, it became known that the IDF conducted new strikes on the headquarters of Hamas terrorists in the Gaza Strip and a bank that funded their activities. They also killed militants who intended to plant explosives on Israeli territory.