Israel is not responsible for strike on Gaza hospital - Biden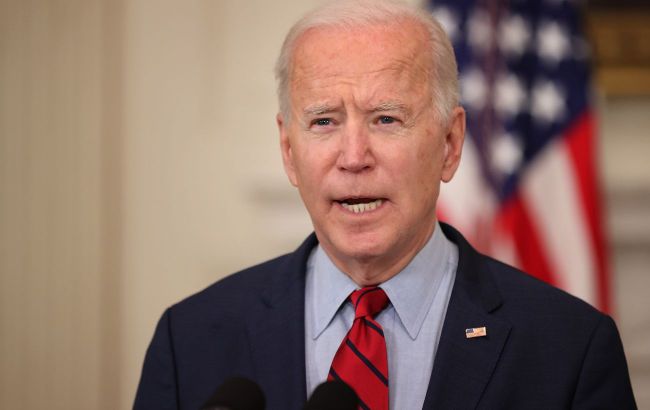 U.S. President Joe Biden (Phoro: Getty Images)
President of the United States, Joe Biden, believes that Israel did not carry out the strike on the "Al-Aqsa" hospital in the Gaza Strip. Biden claimed that it was "the other team," according to Sky News.
After arriving in Tel Aviv, Biden held a joint press conference with Israeli Prime Minister Benjamin Netanyahu.
The American president said he is "deeply saddened and outraged by the explosion in the hospital in Gaza."
"And based on what I've seen, it appears as though it was done by the other team, not you," Biden said to Netanyahu.
He, in turn, called Biden's visit to Israel "deeply moving." Biden promised that the United States would ensure Israel has what it needs for defense.
What is known about the strike at the hospital?
Recall that on the evening of October 17, Hamas claimed that Israel had struck the Al Ahli hospital in the Gaza Strip. The militants claimed that allegedly 500 civilians were killed and hundreds were injured in the hospital.
Israel, in turn, rejected the accusations and assured that it was not involved in the strike on the civilian hospital. The IDF claims that the explosion occurred due to a failed launch of a rocket by the Islamic Jihad.
Today, a spokesman for the IDF stated that there was no direct hit on the hospital in Gaza. According to him, there was a misfire of the Islamic Jihad rocket, which fell not on the hospital but on a parking lot nearby.