U.S. announces new military aid package for Ukraine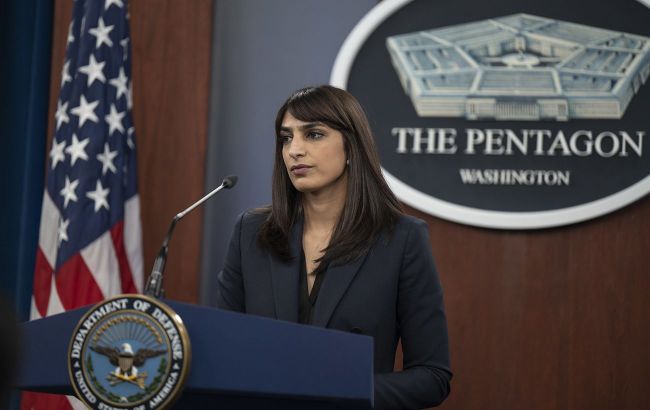 Pentagon spokeswoman Sabrina Singh (Photo: flickr)
The United States has announced a new military aid package for Ukraine, totaling $600 million. This was stated by Pentagon spokesperson Sabrina Singh at the briefing.
"Today, the Department announced a new security assistance package through the Ukrainian security assistance initiative to support Ukraine's battlefield needs. This $600 million package includes equipment to augment Ukraine's air defenses, artillery munitions, and other capabilities," she stated.
The new U.S. military aid package to Ukraine will include:
Equipment to sustain and integrate Ukraine's air defense systems;
Additional ammunition for High Mobility Artillery Rocket Systems (HIMARS);
105mm artillery rounds;
Electronic warfare and counter-electronic warfare equipment;
Demolition munitions for obstacle clearing;
Mine clearing equipment;
Support and equipment for training, maintenance, and sustainment activities.
U.S. military aid to Ukraine
The United States regularly provides aid packages to Ukraine. For example, on August 14, the U.S. allocated new support worth $200 million, including air defense munitions, artillery shells, anti-tank weapons, and more.
The Wall Street Journal reported that the Biden administration and its European allies were developing plans for long-term military assistance to Ukraine.
Furthermore, yesterday, the United States allocated a new aid package for Ukraine worth over $1 billion.