Ukraine receives a billion-dollar aid package from US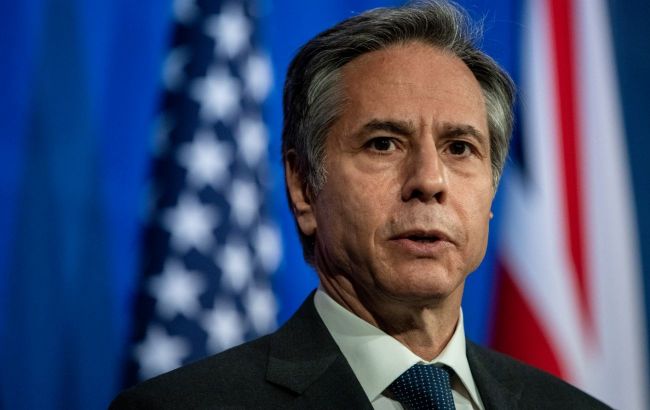 US Secretary of State Antony Blinken (photo: Getty Images)
The United States of America has allocated a new aid package for Ukraine, with a value exceeding 1 billion dollars, states the US Department of State.
The announcement of the allocation of another aid package for Ukraine was made during the working visit to Kyiv by US Secretary of State Antony Blinken.
What is included
components of the air defense system;
guided multiple launch rocket systems for HIMARS;
ammunition and communication systems;
$100 million for long-term military needs support;
$90.5 million for demining assistance.
$300 million for supporting law enforcement efforts in restoring and maintaining law and order in liberated territories, including cities and villages under constant shelling from Russia;
$206 million for humanitarian assistance;
$5.4 million from confiscated oligarch assets to support the reintegration and rehabilitation of veterans;
$203 million for promoting transparency and accountability in institutions, the rule of law, and the justice sector, supporting key anti-corruption reforms, and building capacity for investigating military crimes committed by Russia.
The US Department of State has noted that since the beginning of Russia's full-scale invasion of Ukraine, the United States has provided $43.2 billion in security assistance through World Bank mechanisms, $2.9 billion in humanitarian aid, and $20.5 billion in budget support.
Blinken's visit to Kyiv
On September 6th, US Secretary of State Antony Blinken arrived in Kyiv for a working visit. The head of the US Department of State met with Volodymyr Zelenskyy, hinting at a meeting between President Joe Biden and the Ukrainian leader.
Additionally, Blinken held a meeting with Ukraine's Minister of Foreign Affairs, Dmytro Kuleba, during which they discussed possible supplies of long-range ATACMS missiles.