Zelenskyy meets with Blinken, discusses U.S. assistance to Ukraine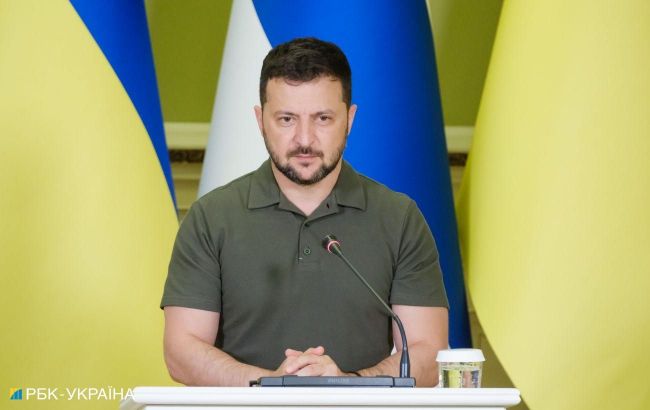 President of Ukraine Volodymyr Zelenskyy (Photo: Vitalii Nosach- RBC-Ukraine)
U.S. Secretary of State Antony Blinken met with Ukrainian President Volodymyr Zelenskyy during his visit to Kyiv, according tp the U.S. State Department press service.
During the meeting, Zelenskyy thanked Blinken for the assistance provided by the U.S. to Ukraine, particularly in the military and energy sectors. The President acknowledged that Ukraine was facing a challenging winter but expressed confidence that Ukrainians would overcome it.
Blinken, in turn, expressed his pleasure at meeting with Zelensky and his entire team.
"And President Biden asked me to come, to reaffirm strongly our support, to ensure that we are maximizing the efforts that we're making and other countries are making for the immediate challenge of the counteroffensive as well as the longer-term efforts to help Ukraine build a force for the future that can deter and defend against any future aggression," he added.
Blinken noted that the U.S. saw significant progress in Ukraine's counteroffensive. He also mentioned that President Biden was looking forward to a meeting with Zelenskyy in the near future.
"I look forward to discussing a whole variety of issues that we have, and I know the President will look forward to seeing you in the near future," Blinken added.
Blinken's visit to Kyiv
On September 6, the United States Secretary of State Antony Blinken is on a working visit to Kyiv. He has already paid tribute to the memory of Ukrainian soldiers who died in the war with Russia. According to the official, the purpose of his visit is to demonstrate unwavering support for Ukraine in light of the progress in the Ukrainian counteroffensive.
It is expected that the Secretary of State will have meetings with Ukrainian President Volodymyr Zelenskyy and Minister of Foreign Affairs Dmytro Kuleba.
Previous aid package
The information about the new U.S. aid package for Ukraine, which Blinken brought, first appeared in the media today.
A previous package of military assistance was announced on August 29, with a total value of $250 million. Ukraine is set to receive missiles for air defense, munitions for the High Mobility Artillery Rocket System (HIMARS), and more.