Missiles for air defense and more: US allocated $250 mln aid package to Ukraine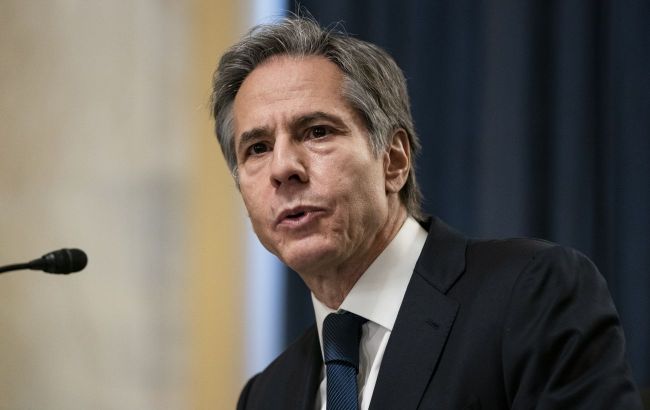 Photo: Anthony Blinken (Alex Edelman-Pool/Getty Images)
On August 29, the United States announced a $250 million military aid package for Ukraine, according to U.S. Secretary of State Anthony Blinken.
"Today we are announcing the next package of military assistance to aid Ukraine as it defends its territory and protects its people. This package contains important capabilities to help Ukraine on the battlefield," the statement said.
What the help includes:
AIM-9 missiles for air defense;
ammunition for highly mobile artillery missile systems (HIMARS);
155-mm and 105-mm artillery ammunition;
mine clearance equipment;
Javelin and other anti-tank systems and missiles;
more than 3 million rounds of ammunition for small arms;
ambulances;
explosive ammunition for clearing obstacles;
spare parts, services, training and transportation.

Blinken clarified that this package of weapons and equipment worth $250 million is being implemented within the framework of previously provided assistance to Ukraine.
The United States will continue to help Ukraine
"Every day, Russia continues to wage a brutal war of conquest that has killed many of Ukraine's civilians and displaced millions of its people," the Secretary of State said.
Their attacks on Ukraine's ports and grain infrastructure have caused price volatility in food and grain markets and worsened hunger and global food insecurity around the world.
Russia started this war and could end it at any time by withdrawing its forces from Ukraine and stopping its brutal attacks. Until it does, the United States and our allies and partners will stand united with Ukraine, for as long as it takes.
Military assistance to Ukraine
It should be noted that the United States regularly allocates aid packages to Ukraine. For example, on August 14, the United States allocated new support worth $200 million. It included air defense ammunition, artillery shells, anti-tank weapons, and much more.
The Wall Street Journal reported that the Joe Biden administration and its allies in Europe are developing plans for long-term military assistance to Ukraine.