U.S announces new military package for Ukraine following accounting error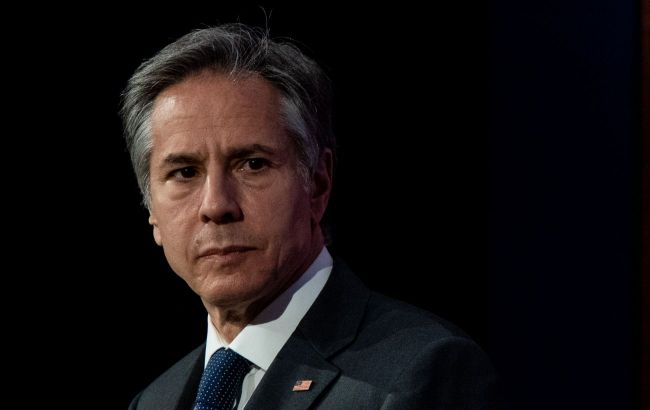 Secretary of State of the United States, Antony Blinken (Photo: Getty Images)
The United States of America (USA) is allocating a new package of military assistance worth $200 million to Ukraine. What distinguishes it from previous packages is not just the amount but also the source of funds, according to the Secretary of State of the USA, Antony Blinken, cited by CNN.
Blinken stated that they were announcing another package of security assistance today, aimed at aiding Ukraine in defending its territory and its people.
According to Blinken, the package, valued at $200 million, includes:
Ammunition for air defense.
Artillery shells.
Anti-tank equipment.
Additional demining equipment.
He mentioned that the assistance was intended to support Ukraine's defense efforts.
"Russia started this war and could end it at any time by withdrawing its forces from Ukraine and stopping its brutal attacks. Until it does, the United States and our allies and partners will stand united with Ukraine, for as long as it takes," he stated.
In particular, the new package of military aid will include:
Additional ammunition for Patriot anti-aircraft defense systems;
Extra ammunition for High Mobility Artillery Rocket Systems (HIMARS);
Demining equipment and systems;
155mm and 105mm artillery shells;
120mm tank ammunition;
Rockets with optical tracking and wire-guided systems (TOW);
Javelin and other anti-tank systems and missiles;
37 tactical vehicles for towing and equipment transport;
58 water trailers;
Over 12 million rounds of small arms ammunition and grenades;
Ammunition for demining and obstacle clearance;
Spare parts, technical maintenance, and other field equipment.
What kind of accounting error
Let's note that this package is being provided under the Presidential Drawdown Authority program, where weaponry is transferred from the depots of the U.S. Army.
Despite the relatively small volume of assistance, the current tranche is primarily distinguished by the source of funds that were released due to an accounting error.
The miscalculation in assessing the value of assistance under the PDA program is estimated at a total of $6.2 billion for the combined fiscal years of 2022 and partially for 2023. The reason was that the weaponry for Ukraine was evaluated based on the replacement cost rather than the actual value of the provided equipment and weapons.
It's worth noting that the fiscal year 2023 in the U.S. concludes on September 30, and at this rate, announcing such packages multiple times a week to transfer the remaining balance by the end of the fiscal year seems necessary. However, it's evident that these funds will carry over to the next fiscal year.
As a reminder, it was previously reported that U.S. President Joe Biden will send a request to the Senate in August regarding additional assistance to Ukraine.
The previous package of $400 million included a variety of equipment, ranging from reconnaissance mini-drones like the Black Hornet to armored transporters and missiles for HIMARS and Patriot systems.