Black Hornet micro drones and more: US allocates new military aid package to Ukraine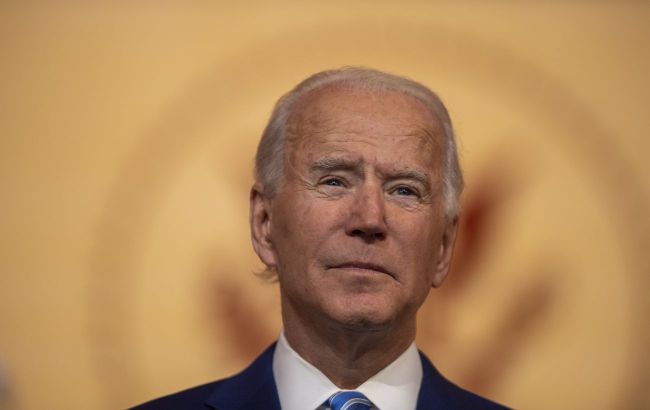 US President Joe Biden (Getty Images)
The United States has allocated another military aid package worth $400 million to Ukraine. The package includes a diverse range of weaponry, including the Black Hornet mini drones, according to the Pentagon.
The new military aid package for Ukraine includes:
1. Additional munitions for Patriot air defense systems and National Advanced Surface-to-Air Missile Systems (NASAMS);
2. Stinger anti-aircraft systems;
3. Additional ammunition for High Mobility Artillery Rocket Systems (HIMARS);
4. 155mm and 105mm artillery rounds;
5. 120mm and 60mm mortar rounds;
6. 32 Stryker Armored Personnel Carriers;
7. Tube-Launched, Optically-Tracked, Wire-Guided (TOW) missiles;
8. Javelin and other anti-armor systems and rockets;
9. Hornet Unmanned Aerial Systems;
10. Hydra-70 aircraft rockets;
11. Tactical air navigation systems;
12. Demolitions munitions for obstacle clearing;
13. Over 28 million rounds of small arms ammunition and grenades;
14. Night vision devices and thermal imagery systems; and
15. Spare parts, training munitions, and other field equipment.
The Pentagon stated that the US will continue to work with its Allies and partners to provide Ukraine with capabilities to meet its immediate battlefield needs and longer-term security assistance requirements.
About the Black Hornet mini drones
These drones are already being used by the Ukrainian Armed Forces, and recently, Norway announced the supply of an additional batch of 1000 units.
These reconnaissance drones weigh only 32 grams, making them difficult to detect and particularly suitable for urban areas. They are easy to operate and can assist in identifying enemy targets.
Black Hornet mini drones (wikimedia.org)
Last week, the Pentagon announced a $1.3 billion aid package, which includes NASAMS anti-aircraft missile systems, artillery shells, missiles, and other military equipment. This package is intended to help protect Ukrainian ports on the Black Sea after Russia withdrew from the grain deal and launched missile attacks.
American senators have urged US President Joe Biden to tailor military aid to Ukraine based on the needs of the frontlines and to transition to supplying Western-model fighter jets.