U.S. announces $200 million aid package for Ukraine freed by $6.2 billion 'accounting error'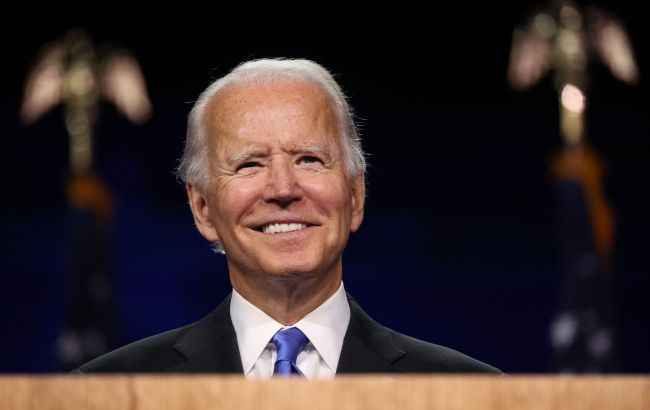 Joe Biden, President of the United States (Getty Images)
Reuters reported that the administration of the U.S. President Joe Biden will announce a new $200 million military aid package for Ukraine on Tuesday, August 8.
Officials in the White House have begun distributing $6.2 billion of funds as part of the aid package to Ukraine. This allocation comes after an accounting error at the Pentagon, which led to an overestimation of the cost of support packages by billions of dollars.
In May, the U.S. Department of Defense acknowledged the erroneous overvaluation of the weaponry provided to Ukraine. Pentagon employees had mistakenly used "replacement value" instead of "depreciated value" to calculate the cost of ammunition, missiles, and other equipment sent to the Ukrainian side.
U.S. officials emphasize the importance of utilizing these identified funds, as they constitute the final portion of Congress-approved funds totaling $25.5 billion that the Biden administration can draw upon for supplying weaponry from U.S. reserves in cases of emergencies.
Washington is currently working on a supplemental budget request to continue to aid Kyiv, the U.S. officials said.
This anticipated announcement of $200 million allocation on Tuesday is regarded as the initial installment of unforeseen revenue within the $6.2 billion package earlier sanctioned by the U.S. Presidential administration, selected from available funds.
Included in this package were items like:
Demining equipment
TOW and AT4 anti-tank weaponry
Ammunition and ordnance
Lockheed Martin Corp (LMT.N) produced anti-ballistic missile interceptors for the Patriot system
Guided Multiple Launch Rocket System (GMLRS) rockets
Javelin anti-tank missiles, produced through a joint venture of Lockheed and RTX Corp (RTX.N)
Other equipment
US military assistance to Ukraine
In mid-July, the Pentagon unveiled a $1.3 billion package which included NASAMS anti-aircraft missile systems, artillery shells, missiles, and other military equipment.
This package is anticipated to aid in safeguarding Ukrainian ports on the Black Sea following Russia's withdrawal from the grain deal and its initiation of missile provocations.
American senators have previously called on President Joe Biden to tailor military aid to Ukraine's frontline needs, including the provision of Western-style fighter jets.
In early August, Politico reported the possibility of the U.S. announcing a new arms package for Ukraine within the coming days.