U.S. aid for Ukraine and Israel: Congress hopes to allocate new package by Christmas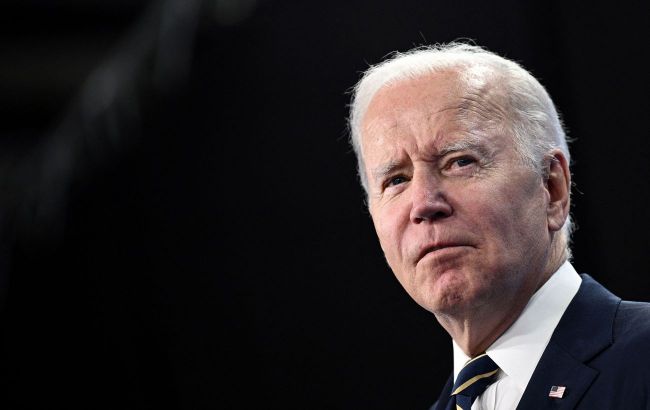 Photo: U.S. President Joe Biden (Getty Images)
Leaders of the U.S. Congress hope to pass an additional aid package for Ukraine and Israel by the end of the year, according to NBC News.
The ambitious terms refer to achieving an agreement that satisfies the demands of the U.S. Department of Defense for funding assistance in conflict zones, along with the simultaneous development of an immigration package. This package aims to provide resources for border security and include policy changes to appease conservatives without alienating progressive Democrats.
The U.S. House of Representatives, led by Republicans, has already passed a bill providing aid to Israel. However, it includes significant cuts to the tax service and excludes humanitarian aid. Both of these points are deemed unacceptable by the White House and Senate Democrats. The question now is how the next stage of negotiations will unfold.
Senate leaders, both Republicans and Democrats, believe that the best path to developing a law with chances of passing both chambers and receiving President Joe Biden's signature is likely through the Senate, where there is room for bipartisan negotiations.
Senate Majority Leader Chuck Schumer has indicated that passing additional aid will be one of his top priorities between Thanksgiving and Christmas.
"I know both sides genuinely care about approving aid to Israel and Ukraine and helping innocent civilians in Gaza," Schumer said from the Senate floor Wednesday. "So I hope we can come to an agreement even if neither side gets everything they insist on. But it — we will be working on it immediately when we get back after Thanksgiving," he stated.
USA Aid
On October 1, the U.S. Congress passed a temporary budget bill that did not include new funding for aid to Ukraine, as it was decided to consider such an initiative separately. Afterward, President Joe Biden proposed allocating $106 million to Congress. Most of these funds ($60 billion) are intended for aid to Ukraine. The package also included assistance to Israel.
After prolonged debates, the U.S. approved a new temporary budget for the government without aid to Ukraine and Israel. Biden signed the law, helping to avoid a government shutdown.
It is also known that there are disputes in the U.S. Congress regarding the strengthening of the border with Mexico. Republicans have set conditions, threatening not to support funding for Ukraine if immigration legislation is not adopted.