Turkish President may meet with Russian dictator - Bloomberg reports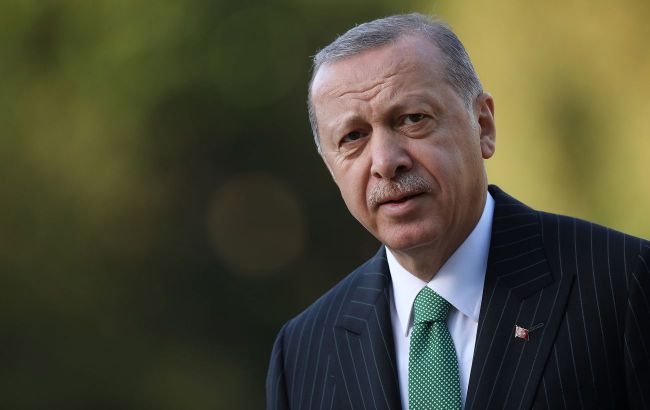 Turkish President Recep Tayyip Erdogan (Photo: Getty Images)
Turkish President Recep Tayyip Erdogan is set to meet with Russian dictator Vladimir Putin next week to discuss the revival of the "grain deal," as reported by Bloomberg.
According to two Turkish officials familiar with the matter, Erdogan may travel to Russia on September 8, after which he will head to India to participate in the G7 summit in New Delhi.
Erdogan-Putin meeting
Earlier, Turkish media reported that Putin might visit Türkiye in August to discuss the revival of the "grain deal" and a prisoner exchange.
However, Erdogan recently anticipated a personal meeting with Putin in September. Turkish media indicated that Erdogan intends to visit Russia to meet the dictator.
Russia's exit from the "grain deal"
In mid-July, Dmitry Peskov, the press secretary of the Russian dictator, announced that Moscow was withdrawing from the "grain deal." The initiative facilitated the export of Ukrainian grain via the Black Sea.
The Russians introduced several conditions for resuming the "grain deal."
Meanwhile, Ukraine decided to continue grain exports without Russia's involvement. Recently, Kyiv launched an alternative grain corridor in the Black Sea.