Erdogan expects to have a face-to-face meeting with Putin in September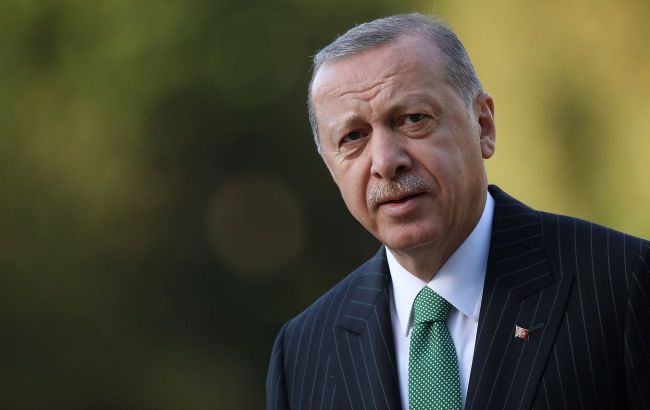 Turkish President Recep Tayyip Erdogan (Getty Images)
Turkish President Recep Tayyip Erdogan is anticipating a face-to-face meeting with Russian dictator Vladimir Putin in September, according to Sky News.
Erdogan also announced that Turkish Foreign Minister Hakan Fidan could visit Moscow earlier than this date to discuss the grain deal, in which Türkiye actively participated last year.
"Discussing this matter face-to-face holds significant importance, and obtaining results in this manner would be much more accurate," he said.
Russia's exit from the grain deal
On July 17, Russia suspended its participation in the Black Sea grain deal due to alleged non-compliance with its conditions. After that, the Ukrainian grain export through the Black Sea was halted. Ukrainian President Volodymyr Zelenskyy expressed readiness to continue the agreement in a trilateral format. Following this, Russia began shelling Black Sea ports.
Erdogan voiced his intention to revive the grain deal on an "expanded scope." He particularly urged the West to help turn this initiative into the grounds for a ceasefire between Russia and Ukraine.
He also plans to meet with Putin to discuss reviving of the grain deal and a prisoner exchange.