Erdogan to visit Russia for meeting with Putin - Turkish media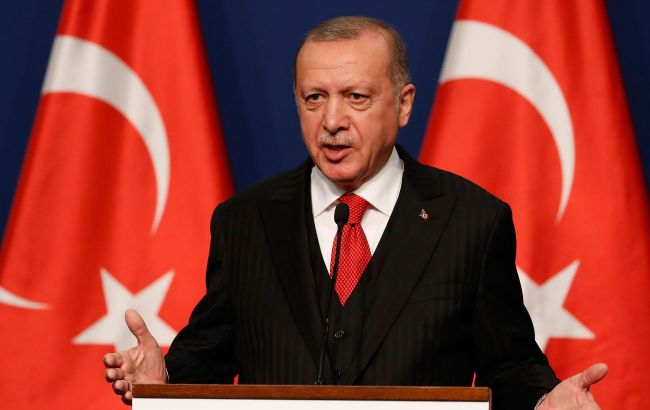 Photo: President of Türkiye Recep Tayyip Erdogan (Getty Images)
The President of Türkiye, Recep Tayyip Erdogan, intends to visit Russia for a meeting with the dictator Vladimir Putin, reports Yeni Şafak.
According to information from presidential sources obtained by the media, Erdogan's upcoming visit to Russia is critical for the continuation of the "grain deal."
At the same time, the media reports that Türkiye opposes a new alternative route for the "grain corridor" without Russia's participation.
"He (Erdogan - Ed.) thinks that a consensus can be reached somehow," sources of the outlet said.
Erdogan and Putin's Meeting
It was previously reported that Putin may visit Türkiye in August to discuss the issue of renewing the "grain deal" and a POWs exchange.
However, recently Erdogan stated that he expects a personal meeting with Putin in September.
Russia's exit from the "grain deal"
On July 17, Russia announced the "suspension" of its participation in the "grain initiative" allegedly due to its conditions not being met. After this, the export of Ukrainian grain through the Black Sea was halted, and Ukrainian President Volodymyr Zelenskyy expressed readiness to continue the deal in a trilateral format. Following this, Russia engaged in attacks on Black Sea ports.
At the same time, the President of Türkiye, Recep Tayyip Erdogan, expressed his intention to revive the grain deal on an "expanded scale." He called on the West to help turn the initiative into a basis for a ceasefire between Russia and Ukraine.