Türkiye's MFA to visit Ukraine on Friday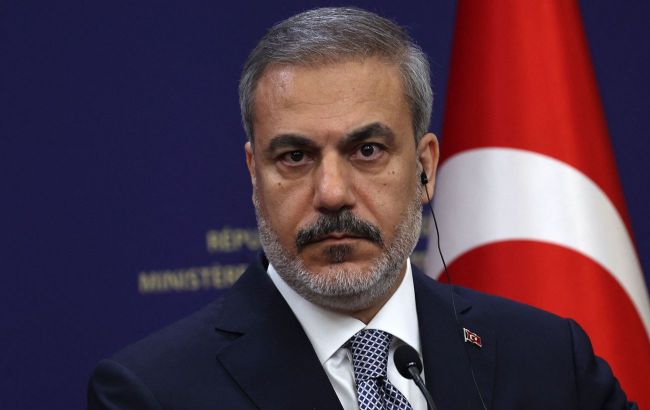 Minister of Foreign Affairs of Türkiye Hakan Fidan (Photo: Getty Images)
The Minister of Foreign Affairs of Türkiye, Hakan Fidan, will visit Ukraine on Friday, August 25th, according to T24.
Sources in the Ministry of Foreign Affairs have informed the publication that after his three-day official visit to Iraq, which Minister Fidan began today, he will travel to Ukraine on August 25th.
It is expected that during his first visit to Kyiv, Fidan will discuss the escalation of tensions in the Black Sea, Russia's invasion of Ukraine, and bilateral relations.
Fidan's visit to Russia
Following yesterday's cabinet meeting, Turkish President Recep Tayyip Erdogan stated that "the country will make more efforts to reopen the 'grain corridor' on fair terms that will meet the expectations of all sides in the future period and ensure that hopes for the world will sprout."
He also mentioned that Fidan would visit Russia in the coming days.
Previously, Fidan also met with the Russian Ambassador to Ankara, Alexey Yerkhov. The Ministry of Foreign Affairs statement noted that during the meeting, current issues on the bilateral and regional agenda were discussed.
Russia's exit from the "grain deal"
Recalling that in July, Russia announced its exit from the "grain agreement" due to alleged non-compliance with its terms. Simultaneously, the Russian military began shelling Ukrainian ports and grain infrastructure in southern Ukraine.
As previously reported, Ukraine recently announced the opening of temporary corridors for commercial vessels in the Black Sea. However, the Ukrainian Navy emphasized that the threat from Russia remains. The routes are primarily intended for the departure of civilian vessels located in Ukrainian ports such as Chornomorsk, Odesa, and Pivdennyi since the beginning of the war.
It was recently reported that Türkiye is working on proposals to restore the "grain deal." Negotiations on this matter may take place in Istanbul.