Ukraine opens corridors in the Black Sea for merchant ships on August 10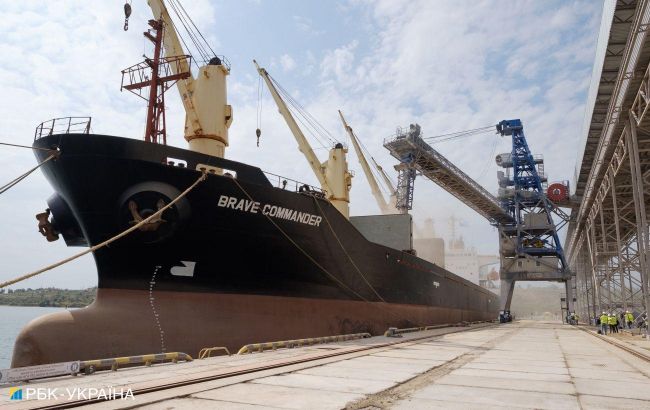 Ukraine has opened corridors in the Black Sea for merchant ships (Photo: RBC-Ukraine, Vitalii Nosach)
Ukraine has opened corridors in the Black Sea for civilian trading vessels. However, the military warns of a threat from Russia, according to the Ukrainian Navy.
"According to the order of the Navigation Assignment of the Ukrainian Navy No. 6 of August 8, 2023, new temporary routes for the movement of civilian vessels to-from the Black Sea ports of Ukraine were announced. There remains a military threat and mine danger from the Russian Federation along all routes," the statement reads.
Earlier, these routes were proposed by Ukraine to the International Maritime Organization (IMO). The IMO Council recognized Ukraine's right to free commercial navigation. The IMO also called on Russia to adhere to international conventions and not to threaten navigation in the Black Sea.
These routes are primarily intended for the departure of civilian vessels from Ukrainian ports such as Chornomorsk, Odesa, and Pivdennyi, which has been the case since the beginning of the conflict.
Only ships whose owners or captains have officially agreed to navigate under the current conditions are allowed to pass.
What led to this?
Russia withdrew from the "grain deal," alleging its non-fulfillment. Meanwhile, Russian occupiers began shelling Odesa, targeting the port and port infrastructure.
The last vessel with Ukrainian goods left the port of Odesa on July 16.
Ukrainian President Volodymyr Zelenskyy proposed to Türkiye and the UN to continue the "grain initiative" in a trilateral format. The government noted that Ukraine plans to insure ships using the "grain corridor."
After withdrawing from the "grain agreement," Russia threatened to sink ships heading to Ukrainian ports. The Ministry of Defense of Ukraine responded kindly, warning that all vessels leading to Russian ports or ports in temporarily occupied territories will be regarded as carrying military cargo.