Russia attacks port in Odesa region, August 16: Warehouses and granaries damaged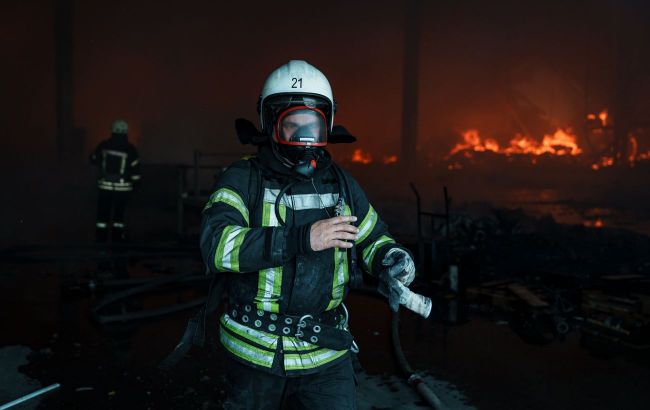 Russia attacked a port in Odesa region at night (Getty Images)
Russian occupiers launched two kamikaze drone attacks on the Odesa region during the night of August 16, damaging one of the ports once again, according to the head of the Odesa Regional State Administration, Oleh Kiper.
According to him, the primary targets for the occupiers were the port and grain infrastructure in the southern part of the Odesa region.
As a result of the attack, one of the ports on the Danube was hit. Warehouses and grain storage facilities were damaged. The State Emergency Service's responders promptly extinguished the fires that broke out due to the shelling.
Fortunately, there were no casualties as a result of the attack.
"I am grateful to everyone who went down to the shelters and stayed in safe places last night, heeding the warnings of danger. As you can see, this is crucial because, fortunately, there have been no casualties or injuries," noted Kiper.

Photo: Russia attacked a port in the Odesa region at night (t.me/SJTF_Odesa)
Nighttime explosions
On the night of August 16, the Air Force warned of the threat of missile and drone strikes, prompting an air alarm in Ukraine. Later, the Odesa Regional Military Administration reported that explosions were heard in the Ismail district, where the Danube port is located, with the anti-air defense system activated there.
Ukrainian defenders destroyed 13 Iranian-made kamikaze drones within the Odesa and Mykolaiv regions.
Events leading up to this
Russia exited the grain deal and has been attacking the port and grain infrastructure of Ukraine since then. Specifically, the ports of the Odesa region.
Additionally, the occupiers have repeatedly targeted the port of Izmail, which is situated near the border with Romania.