Strike on Sevastopol: Satellite images of сonsequences emerged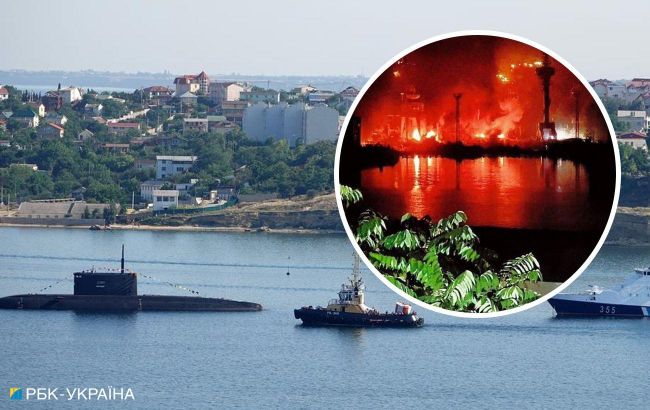 Satellite images of the aftermath of the strike on Sevastopol (Сollage by RBC-Ukraine)
As a result of the strike on Sevastopol overnight, a large landing ship and a submarine were damaged on the territory of the shipyard. Satellite images of the attack's aftermath have appeared online, according to Radio Liberty.
Journalists have published satellite images of the Sevastopol Shipyard taken by the Planet.com service.
The images were captured on September 12 and 13.
According to preliminary data, the attack on the shipyard damaged the large landing ship Minsk and the diesel-electric submarine Rostov-on-Don.
Attack on Sevastopol
Last night, on September 13, explosions were heard in the occupied city of Sevastopol. Later, the Russian Ministry of Defense claimed that 10 cruise missiles had supposedly targeted the S. Ordzhonikidze Shipyard. However, the aggressor country's defense department stated that 7 of them had been intercepted.
Furthermore, Russia accuses Ukraine of allegedly attacking unmanned boats of the Black Sea Fleet.
It should be noted that a fire broke out on the territory of the Sevastopol Shipyard, which was detected by NASA satellites. The fire occurred in the South and Ship Bay of Sevastopol.
The Ukrainian General Staff confirmed that Ukraine had struck Russian military maritime targets and port infrastructure in Sevastopol but did not officially disclose the method of attack.
Sky News, citing Ukrainian and Western sources, reports that the attack was carried out using Storm Shadow cruise missiles.
For more details on the events in Sevastopol overnight and the damage to the ships, read RBC-Ukraine material.