Strike on corvette Askold in Crimea: British intelligence assesses consequences for Russia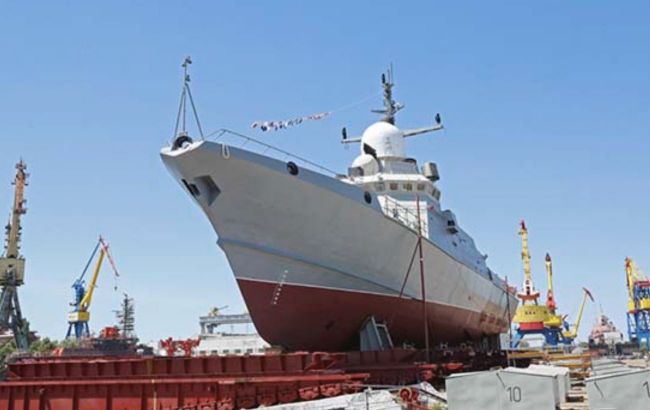 Askold ship was decommissioned in Kerch (Photo: kchf.ru)
Ukraine has demonstrated its ability to strike at distant targets in occupied Crimea. Russia will be forced to relocate its shipbuilding infrastructure, according to the Ministry of Defence of the United Kingdom on Twitter.
As stated in the report, on November 4, 2023, a recently constructed Russian naval corvette was most likely damaged following an airstrike while it was located near the Zalyv shipyard in Kerch, occupied Crimea.
According to British intelligence, the ship Askold, which is part of the Karakurt project and was launched in 2021, had not yet been officially accepted into the Russian Navy. This incident occurred on the eastern side of Crimea, further from the front line than most previous long-range strikes reported by Ukraine.
"The ability of Ukraine to strike at the Crimean shipbuilding infrastructure will likely force Russia to consider the possibility of relocating further away from the front lines, delaying the supply of new vessels," the UK Ministry of Defence noted.
The strike on Kerch
On November 4th, explosions were heard in Kerch. The Strategic Communications Directorate of the Armed Forces of Ukraine claimed that the Ukrainian military had targeted the Zalyv shipyard in Crimea.
It has also been reported that the attack damaged the Askold ship, a carrier of Kalibr missiles. According to available information, the vessel suffered significant damage and might not be reparable.