Ukrainian forces hit Russian ship in Kerch, aftermath photo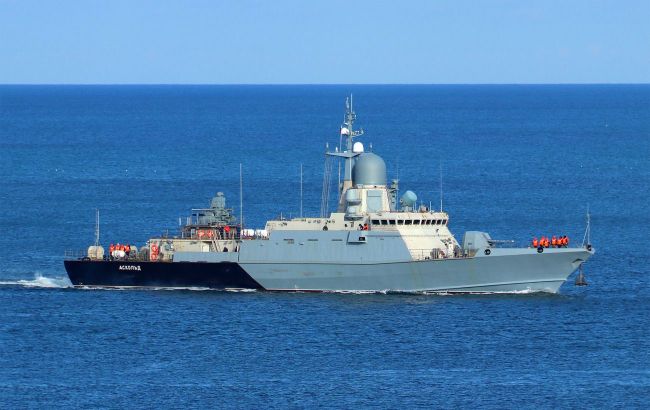 Ukrainian forces hit Russian ship in Kerch (kchf.ru)
Ukrainian military damaged significantly the Russian ship Askold. The first photo of the aftermath was posted by the Armed Forces' Strategic Communications Department.
It notes that the latest Karakurt project ship, capable of carrying Kalibr missiles, sustained damage as a result of the Ukrainian strike on the port and maritime infrastructure of the Zalyv shipyard in temporarily occupied Crimea.
Photo: Aftermath of the strike on the Russian ship (t.me/AFUStratCom)
"According to available information, the ship suffered significant damage and may not be repairable," the department specifies.
Kerch strike
On November 4, explosions rocked Kerch. At that time, the Russians claimed it was the work of their anti-aircraft defense.
Later, the Strategic Communications Department of the Ukrainian Armed Forces said that the Ukrainian military had struck the Zalyv shipyard in Crimea.
The Kalibr missile carrier was also damaged as a result of the attack.