Stoltenberg anticipates Sweden to join NATO very soon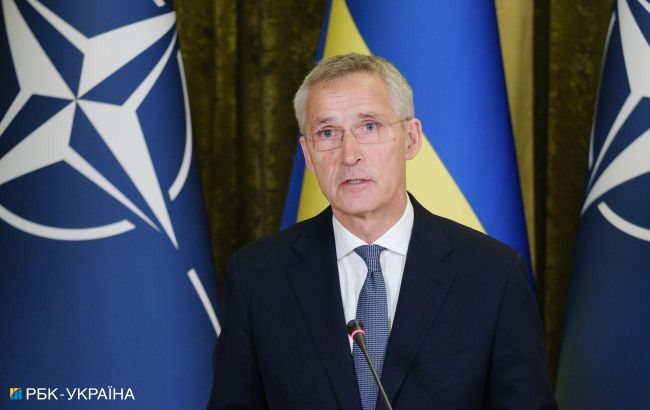 Jens Stoltenberg (Photo: Vitalii Nosach, RBC-Ukraine)
NATO Secretary-General Jens Stoltenberg hopes that Sweden will be admitted to the military alliance very soon, according to Le Monde.
"I welcome the submission of the protocol on Sweden's accession to NATO to the Turkish Parliament and look forward to the opportunity to admit Sweden as a full-fledged NATO ally very soon, which will make the entire Alliance stronger and safer," he said.
Sweden's NATO membership
Sweden and Finland applied for NATO membership last year after Russia's full-scale invasion of Ukraine. Finland's membership was confirmed in April, marking a historic expansion of the Western defense bloc. However, Sweden's application is still being held up by Türkiye and Hungary.
Türkiye argues that Sweden needs to take further steps to suppress the militant Kurdistan Workers' Party, which the European Union and the U.S. also consider a terrorist group.
Sweden has claimed it has already done everything necessary for NATO accession.
In July, Turkish President Recep Tayyip Erdogan promised to present the accession agreement to Türkiye's elected representatives on October 1 when Parliament resumed its work. Afterward, he consistently spoke out against it, criticizing Sweden for providing shelter to Kurdish nationals considered "terrorists."
However, Turkish representatives have reiterated that for the Stockholm accession agreement to be ratified, additional measures must be taken to combat the Kurdistan Workers' Party (PKK), which Ankara has outlawed.
Reuters previously reported that Türkiye might ratify Sweden's NATO accession in October.
On October 23, Erdogan signed the protocol on Sweden's NATO accession for consideration in the Turkish Parliament.