South Korea aware of Russia using North Korean weapons against Ukraine - CNN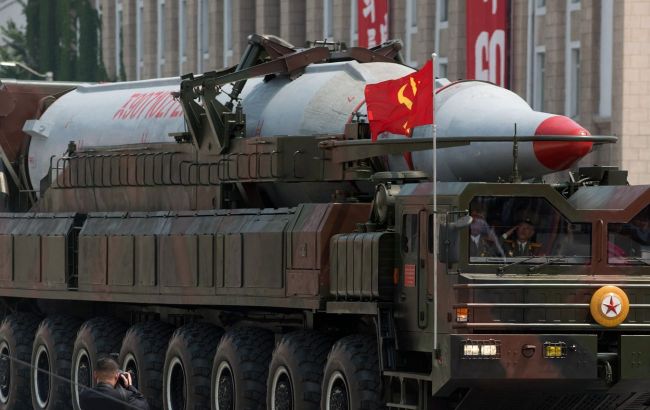 South Korea aware of Russia's use of North Korean weapons (Getty Images)
South Korea has long known that Russia used weapons provided by North Korea in the war against Ukraine, according to CNN.
"We have long confirmed that kinds of weapons provided by North Korea were being used by Russia in the Ukraine battlefield," an official from the Presidential Office in Seoul said.
The official said that it was hard to talk about the issue because it is an intelligence matter.
The official also said that the South Korean government is discussing individual and multilateral measures it could take with its major allies including the US and Japan, as it monitors the growing ties between Moscow and Pyongyang.
Meeting of dictators
On September 13, a meeting took place between the dictators of North Korea and Russia - Kim Jong Un and Vladimir Putin.
More details about what happened during Putin and Kim's meeting can be found in the report on RBC-Ukraine.
Following the meeting, the United States expressed concern about negotiations between the Russian Federation and North Korea.
The U.S. will closely monitor the outcomes of Putin's meeting with his North Korean counterpart. Furthermore, they are prepared to impose new sanctions on the states in case of arms supply agreements.
For more information on arms supplies from North Korea, read RBC-Ukraine's report.