Slovak government blocks new EUR 40 mln aid package for Ukraine - Aktuality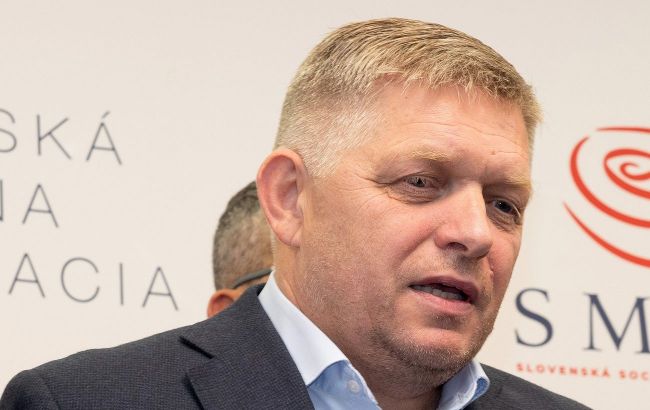 Slovakia's Prime Minister Robert Fico (Photo: Getty Images)
The new government of Slovakia, led by Robert Fico, refuses to provide Ukraine with another package of military aid totaling 40.3 million euros, approved by the country's previous defense ministry, according to Aktuality.
It concerns the 14th package of defense aid from Slovakia to support Ukraine since the beginning of Russia's large-scale invasion. The Ministry of Defense prepared it under the leadership of Martin Sklenar before the appointment of the new government in the country.
The package, totaling over 40 million euros, was expected to include mainly ammunition, missiles for the KUB air defense systems, mortars, and mines for them.
However, the new government led by Fico refuses to assist the Ukrainian side in the military sphere, and today, on November 8, Slovakia's authorities did not support the decision to provide such a package to their eastern neighbor.
Assistance to Ukraine from Slovakia
Bratislava notes that it has already provided thirteen military aid packages to the Armed Forces of Ukraine, totaling 671 million euros. Additionally, soon after the start of Russia's full-scale invasion, the then-government of Slovakia approved the delivery of medical goods and fuel to Ukraine.
Later, anti-tank complexes, artillery systems, ammunition, air defense systems, optical equipment, S-300 air defense systems, launch systems, including ammunition, helicopters, infantry fighting vehicles, power stations, transformers, materials for heat centers, ammunition, components for 13 MiG-29 fighters, parts of the CUBE air defense system, 13 BMP MU-90 (without towers), 125mm caliber ammunition, fuel, and personal equipment were transferred.
Table with an overview of approved military aid from Slovakia to Ukraine (photo: ČV SR)
Change in Slovakia's position on defense aid
Earlier, Slovakia's new Prime Minister, Robert Fico, stated that Bratislava would not support providing military aid to Ukraine to counter Russian aggression.
The head of the Slovak government confirmed the refusal of aid to Ukraine during a speech before members of the parliamentary committee on European affairs before the leaders' summit in Brussels on October 26.
Later, in Slovakia, they invented an excuse for refusing military aid to Ukraine. Supposedly, Bratislava can no longer assist because it needs to preserve its defense capability.
According to Fico, he has no intention of hindering the export of private defense companies.
As mentioned earlier by Vice Prime Minister for European and Euro-Atlantic Integration Olga Stefanishyna, Ukraine has no problems with the new government of Slovakia under Fico's leadership.