Slovakia's new prime minister on arms for Ukraine: No obstacles to private exports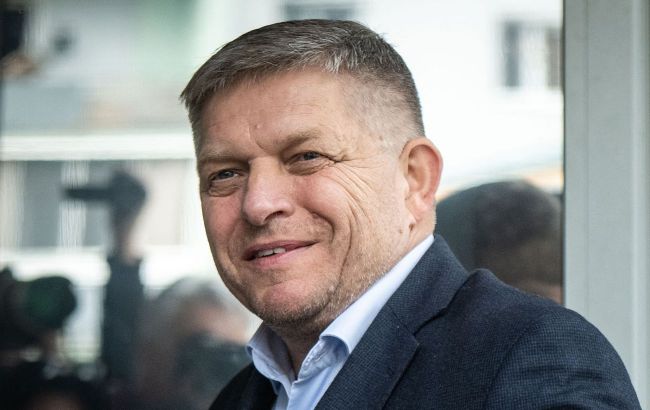 Fico will not get in the way of arms exports to Ukraine (Getty Images)
The new Prime Minister of Slovakia, Robert Fico, who promised to cease military aid to Ukraine, has stated that he has no intention of impeding the exports of private defense companies, according to Reuters.
As a NATO member, Slovakia is a hub for producers of artillery ammunition and heavy military equipment such as howitzers, some of which have been sent to Ukraine.
Fico conducted his pre-election campaign ahead of the September 30 elections, where his party emerged victorious, criticizing Western support for Ukraine, sanctions against Russia, and U.S. foreign policy.
Fico confirmed that the country would halt any supplies from military depots to assist Ukraine in countering Russian aggression, but made it clear that this would not affect private business.
"We have communicated very clearly and I want to communicate - we are talking about weapons, about ammunition from Slovak army storage, about state material," Fico said after an inaugural meeting with Defense Minister Robert Kalinak.
"When some company wants to make weapons and send them somewhere, nobody is going to obstruct that."
Fico said that the government would take an inventory of Slovak equipment and ammunition stocks and prioritize their replenishment. He emphasized that strengthening NATO's air defense in the country is another priority.
The previous center-right government of the country strongly supported Ukraine and supplied military equipment, including combat vehicles, as well as S-300 anti-aircraft systems and MiG-29 aircraft.
Fico's stance
The new Prime Minister of Slovakia, Robert Fico, has announced that Bratislava will not support providing military aid to Ukraine in its fight against Russian aggression.
The head of the Slovak government confirmed the refusal to assist Ukraine during his address to members of the parliamentary committee on European affairs before the leaders' summit in Brussels on October 26.
He also expressed the view that at this stage of the large-scale conflict with Russia, Moscow is gaining more territorial gains than Ukraine.
Later, Slovakia stated that it can no longer provide assistance, as it needs to maintain its own defense capability.