Ukraine has no issues with new government of Slovakia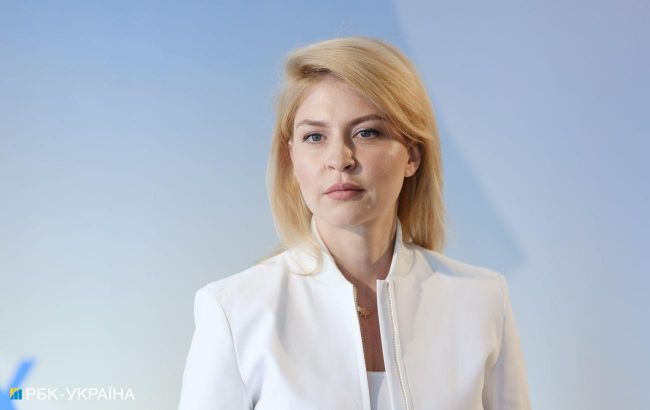 Ukraine has no issues with the new government of Slovakia (Vitalii Nosach, RBC-Ukraine)
Vice Prime Minister for European and Euro-Atlantic Integration Olha Stefanishyna stated that Ukraine does not have any issues with the new government of Slovakia, whose leader Robert Fico has expressed opposition to military assistance to Ukraine and sanctions against Russia, states the VIce Minister in an interview with ZN.UA.
"We have not had any problems with Slovakia. And there are no problems with the newly formed Slovak government now. We take the statements and reservations made by the Prime Minister of Slovakia, especially during the European Council meeting, calmly," stated the government official.
She pointed out that since the beginning of the full-scale war and after Ukraine's application for EU membership, Ukraine has become part of European policy. However, it is essential to remember that there is a difference between public statements and real decisions and actions.
"There are public statements for the Brussels audience, for the Ukrainian audience, and for internal consumption. We analyze them and understand when and where we need to react and when not. Of course, we understand that there may be some radicalization of positions. Populist trends are currently in high demand - especially during these challenging times," emphasized the Vice Prime Minister.
Stefanishyna underscored that both Slovakia and Hungary are members of the EU and NATO, where there are factors of restraint and balance.
The Prime Minister of Slovakia spoke out against aid to Ukraine
The new Prime Minister of Slovakia, Robert Fico, has stated that Bratislava will not support providing military assistance to Ukraine in its fight against Russian aggression.
The head of the Slovak government confirmed the refusal to provide assistance to Ukraine during his address to members of the parliamentary committee on European affairs before the leaders' summit in Brussels on October 26.
He also expressed the opinion that, at this stage of Russia's large-scale war, Moscow has achieved more territorial gains than Ukraine.
Later, Slovakia came up with an excuse for refusing military aid to Ukraine, claiming that it can no longer provide assistance as it needs to maintain its own defense capability.