Russian S-300V systems disappear from Kuril Islands, allegedly moved closer to Ukraine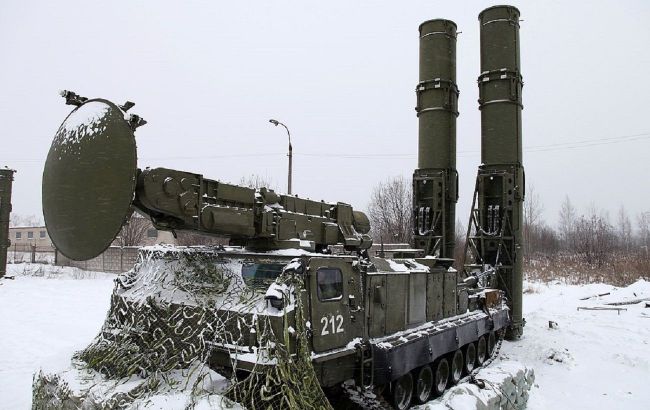 S-300V4 (Photo: Getty Images)
Russia has relocated anti-aircraft missile complexes from the Kuril Islands, which were installed there in 2020. It is expected that they have been moved closer to Ukraine, according to Kyodo News.
Yu Koizumi, a professor at the University of Tokyo, conducted an analysis based on satellite images of Iturup and Kunashir Islands, taken by the American space technology company Maxar Technologies Inc.
What disappeared from the Kuril Islands
He noted that there is no longer the deployment of Russian SAMs (Surface-to-Air Missiles) on these islands, which may suggest that Russia is transferring weaponry from the Far East for use in the war against Ukraine.
Koizumi also states his belief that old tanks and artillery previously stored on a military site in Sakhalin are being sent to the front in Ukraine.
The SAMs Russia placed on these islands
Rocket units equipped with S-300V4 anti-aircraft missile complexes were stationed in Hitokappu Bay on Iturup, known as Kasatka Bay in Russia, and near the central settlement of Kunashir, Furukamappu, known as South Kurilsk in Russia.
Photo: Islands where Russia placed equipment (google.com/maps)
During the period from mid to late September of last year, both military posts displayed numerous transport-launch installations with S-300V4 missiles, radars, and other equipment.
Russia is transferring not only equipment for the war against Ukraine
Troops from the Far East are also being directed to Ukraine. According to Koizumi, an elite marine brigade based in Vladivostok has suffered significant losses in battles, and some inhabitants of Iturup and Kunashir Islands died after mobilization.
"The Russian military is deploying all weapons at their disposal, which is evidence of their active engagement in the conflict," Koizumi said.
Russia's losses in the war against Ukraine
The Russian army has already lost around 263,020 soldiers since the start of the full-scale invasion of Ukraine.
Additionally, Russia has lost at least half of the paratrooper fighters sent to war against Ukraine in 2022. This accounts for a minimum of 15,000 military personnel.
Earlier, Bloomberg reported that Russia has lost nearly half of the combat capability of its army.