Russia's losses in Ukraine as of August 31: Over 263,000 troops eliminated in total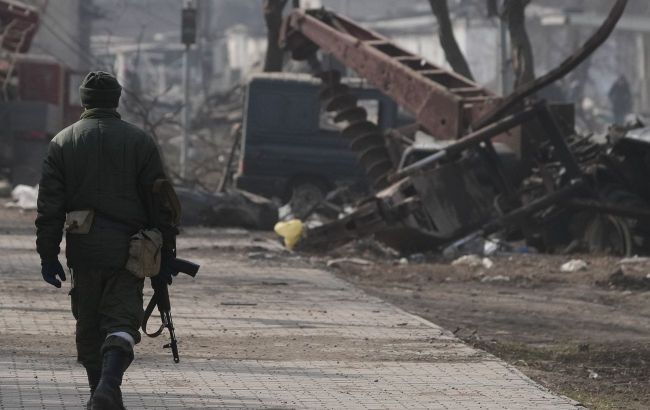 Photo: The General Staff of the Armed Forces of Ukraine updated Russian occupant casualties (Getty Images)
Ukrainian defenders eliminated another 610 Russian occupiers within a day, bringing the total number of Russian soldiers lost in our country since the beginning of the full-scale invasion to approximately 263,020. Additionally, the Ukrainian Armed Forces destroyed 13 enemy tanks, 22 drones, and 26 rockets within the day, according to the General Staff of the Ukrainian Armed Forces.
The total Russian combat losses from February 24, 2022, to August 31, 2023, are estimated as follows:
Personnel: Approximately 263,020 (+610) individuals eliminated.
Tanks: 4,436 (+13).
Combat armored vehicles: 8,604 (+8).
Artillery systems: 5,507 (+31).
Multiple rocket launchers: 734 (+1).
Anti-aircraft missile systems: 500.
Aircraft: 315.
Helicopters: 316.
Tactical UAVs: 4,417 (+22).
Cruise missiles: 1,445 (+26).
Ships/boats: 18 units.
Vehicles and tankers: 7,976 (+23).
Specialized equipment: 830 (+5).
Frontline situation as of the morning of August 31
According to the General Staff of the Ukrainian Armed Forces, heavy fighting is ongoing along the entire front line, with over 40 combat clashes reported in the past day. Defense forces continue their offensive operation in the Melitopol direction, consolidating their positions on achieved front lines and conducting counter-battery measures.
Ukrainian aviation carried out 10 strikes on personnel concentration areas and 4 strikes on enemy air defense systems. Additionally, rocket forces and artillery units of the Ukrainian Armed Forces targeted one personnel concentration area, weaponry, and military equipment, one command post, and one electronic warfare station of the occupiers in the past 24 hours.