Russian missile ship deployed in Black Sea: Number of Kalibr missiles revealed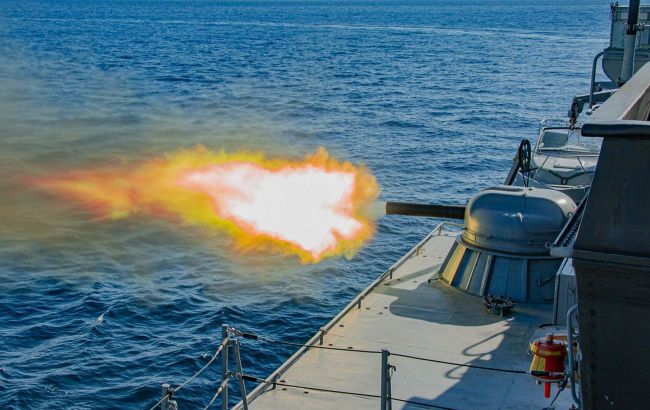 Illustrative photo (Photo: Facebook)
Russia has deployed a small missile ship of the Buyan-M project to the Black Sea, currently armed with 8 Kalibr missiles, according to information from the Southern Ukrainian Defense Forces.
"An enemy small missile ship of the Buyan-M project, armed with 8 Kalibr missiles, has been deployed to the Black Sea," the report states.
It is also noted that the level of missile threat across the entire territory of Ukraine is assessed as high.
How many missiles are left in Russia
Major General Vadim Skibitskiy, a representative of the Main Intelligence Directorate of the Ministry of Defense of Ukraine, states that Russia currently has at least 585 missiles (excluding the Kh-22) capable of firing at distances exceeding 500 kilometers. These missiles are frequently used by occupiers to target various regions of Ukraine.
He also mentions that in August, Russia plans to launch approximately 118 missiles, including Kinjal, Iskander-M, Iskander-K, Kalibr, X-101, and modified X-22 (X-32) missiles.
Previously, the Head of the Office of the President, Andriy Yermak, reported that the missiles used by the Russian military in their attacks on Ukraine on the night of August 15 had been manufactured in April. These missiles contain 30 foreign microchips.