Sweden to provide Ukraine with new $300 million military aid package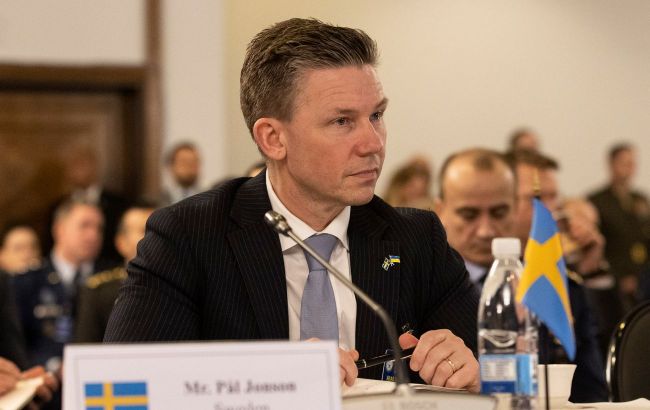 Sweden will provide Ukraine with $300 million in military aid (Getty Images)
Sweden plans to provide Ukraine with a new military support package worth 3.4 billion Swedish kronor ($313.5 million), mainly consisting of ammunition and spare parts for previously supplied weapon systems, according to statements by Defense Minister Paul Johnson, citing Reuters.
"We have to prepare ourselves for the fact this could be a long-lasting war and we also have a long-term perspective so that we can support those platforms that we are sending to Ukraine in a lasting manne," Johnson said during a press conference.
The new military aid package will be Sweden's 13th to Ukraine since the start of the war, taking the total value of the Nordic country's such aid to roughly 20 billion crowns ($1.8 billion).
Sweden's support for Ukraine
Sweden continues to stand by Ukraine in this full-scale war initiated by Russia. In June, Sweden announced a new military support package, including training for Ukrainian pilots on JAS 39 Gripen aircraft.
During a summit in Vilnius, Defense Minister Paul Johnson signed a security agreement with Kyiv, allowing Sweden and Ukraine to exchange confidential information related to, for example, JAS Gripen test flights or military equipment.
During the recent Ramstein summit in July, Sweden and France entered into a bilateral agreement with Ukraine concerning defense procurement. This move is set to provide Ukraine with even more sophisticated systems and foster enhanced, rapid, and deep cooperation.