Ukrainian Main Intelligence Directorate told how many missiles remain in Russia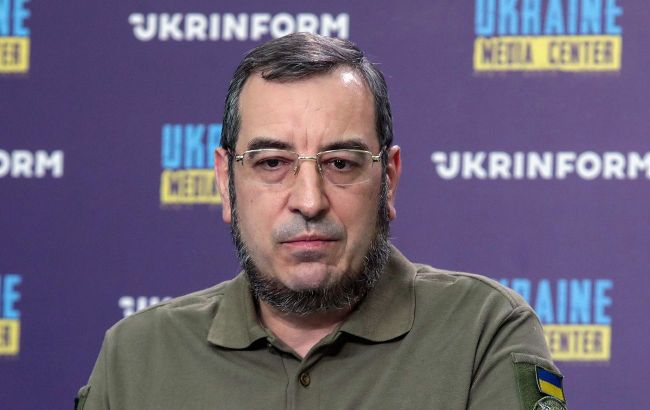 Representative of the Main Intelligence Directorate of the Ministry of Defense of Ukraine, Vadym Skibitskyi (Photo: Getty Images)
Currently, Russia possesses at least 585 missiles (excluding the Kh-22) with a range of over 500 kilometers, which are most often used to target various regions of Ukraine, according to the representative of the Main Intelligence Directorate of the Ministry of Defense of Ukraine, Vadym Skibitskyi.
Skibitskyi stated that the Main Intelligence Directorate closely monitors everything related to the enemy's missile stockpiles and production.
"Regarding ballistic and cruise missiles like the Iskander, according to our data, they currently have about 270 units. The Kalibr reserves amount to approximately 140 missiles. There are fewer Kh-101 missiles; however, when considering the total quantity of Kh-101, Kh-555, and Kh-55 with warheads, our calculations suggest there are about 100 missiles," said Skibitskyi.
Furthermore, he mentioned that the Russians may also have around 75 units of Kinzhals in their reserves.
The representative of the Main Intelligence Directorate added that the Russians are using fewer Kh-101 missiles today compared to the previous autumn. There are two reasons for this. Firstly, they are constrained by a critical threshold, meaning they must conserve these missile reserves.
"According to plans, the Russians can produce about 40 Kh-101 missiles per month, but we know these plans are not being fulfilled. Primarily, this is due to a shortage of foreign components. The second factor is that Russia is trying to accumulate reserves of these missiles, which are considered more accurate and effective when compared to, for example, the Kh-555, Kh-22, or even the Kalibr cruise missiles that we successfully intercept," Skibitskyi explained.
For more detailed information on what to expect from Russia this autumn - in report "Energy at risk: How can Russia attack Ukraine in the fall and number of missiles in the enemy's arsenal" by RBC-Ukraine