Russian forces prepare to withdraw to Horlivka-Bakhmut road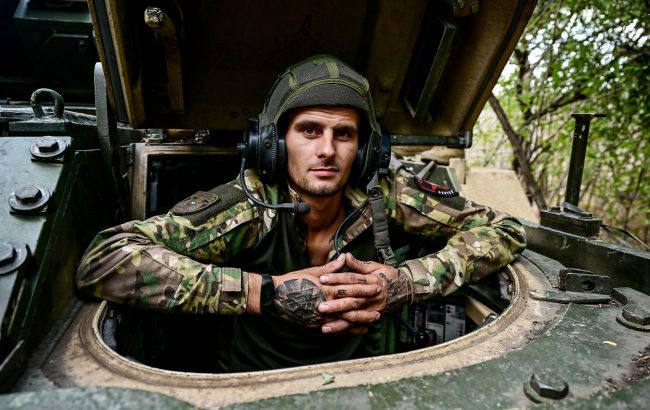 Illustrative photo (Photo: Getty Images)
Ukrainian forces continue their offensive operation in the Donetsk region, prompting Russian forces to prepare for withdrawal towards the Horlivka-Bakhmut road, according to Ilia Yevlash, the spokesperson for the Eastern Group of Forces.
He mentions that the situation near Bakhmut is complex but under control.
"The Ukrainian Armed Forces are advancing slowly but steadily, gaining tens to hundreds of meters of territory. The enemy is in a tough defense," the statement reads.
Bakhmut-Horlivka road (google.com)
Yevlash stated that due to the Ukrainian troops' capture of an artificial embankment, the enemy was preparing to withdraw towards the Horlivka-Bakhmut road, which had been under the Ukrainian Armed Forces' fire control. This presents new opportunities for the Ukrainian Defense Forces.
Yevlash added that the enemy was intensifying its mine and explosive activities, mining fields, roads, passages, and setting up obstacles to impede Ukrainian progress.
"Proper planning and the use of forces and resources allow us to advance even through anti-tank ditches, dragon's teeth, and minefields. This, of course, affects our progress. But we move forward and liberate our territories," added the spokesperson for the Eastern Group of Forces.
Bakhmut-Horlivka road
On September 21, Yevlash reported that the liberation of Andriivka and Klishchiivka in the Donetsk region enabled the Ukrainian Armed Forces to gain fire control over the Bakhmut-Gorlivka road, located just 3 km from the contact line. Ukrainian forces have deployed both mortars and anti-tank teams there.
However, the occupiers still have other logistical routes to supply their formations in Bakhmut. Therefore, the Ukrainian Armed Forces continue to cut off these paths.
For more information about the situation on the front, read RBC-Ukraine's article "Ukraine preparing ground for new battle for Bakhmut: Frontline overview".