Russian boat destroyed in Kherson region by Ukrainian fighters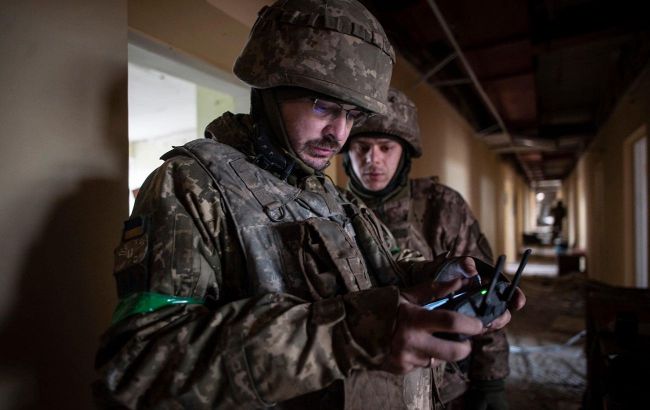 Photo: fighters of the National Guard of Ukraine destroyed the watercraft of the Russian invaders in the Kherson region (facebook.com/easternforce)
Soldiers of the National Guard of Ukraine destroyed a boat belonging to the Russian invaders in the Kherson region with the help of a drone, according to the commander of the NGU Oleksandr Pivnenko.
The enemy watercraft was destroyed by aerial reconnaissance units of the 11th brigade named after Mykhailo Hrushevskyi of the National Guard. A drone was used for the strike task.
The commander also published a video of this successful attack on an enemy surface target in the Kherson region.
The footage shows the approach of a drone to a boat standing near a small pier in an unspecified settlement. After that, there was an explosion that destroyed the watercraft of the interventionists.
The video is presented by the Southern Odesa Territorial Administration of NGU.
Earlier, the spokesperson of the Defense Forces of the South of Ukraine, Natalia Humeniuk, spoke about the destruction on November 10 of two occupiers' boats, as well as an electronic warfare station and a large-caliber gun.
The situation in the Kherson region
Earlier, ISW analysts reported that Ukrainian troops made some progress and pushed back the occupiers on the left bank of the Dnipro River in the Kherson region.
The network also noted that the Armed Forces of Ukraine landed on the left bank of the Kherson region. At the same time, the representative of the Defense Forces of the South of Ukraine, Humeniuk, commenting on the situation on the left bank, said that there are good results in counter-battery fighting and other methods.
Military expert Vladyslav Seleznov in a conversation with RBC-Ukraine named three bridgeheads for the Ukrainian Armed Forces on the left bank of the Kherson region.
Recently, the Main Directorate of Intelligence reported that the Russian occupiers in the temporarily captured areas of the Kherson region are mining critical infrastructure facilities. This may indicate the enemy's plans to destroy them during the future retreat.
It should also be noted that on the morning of November 13, Russian mass media, regarding the statements of the Ministry of Defense of the Russian Federation, spread the news about the department's decision to regroup the troops of Dnipro from the occupation contingent in the Kherson region. They were allegedly going to be taken to the east of the Dnipro River, based on the "assessment of the situation." Shoigu explained such maneuvers as plans to release part of the forces that are "used for the offensive in other directions."
At the same time, a little later such a statement in the Russian Federation about the regrouping of forces in the occupied areas of the Kherson region was cancelled.