Occupants' redeployment on left bank of Kherson is not recorded - National Security and Defense Center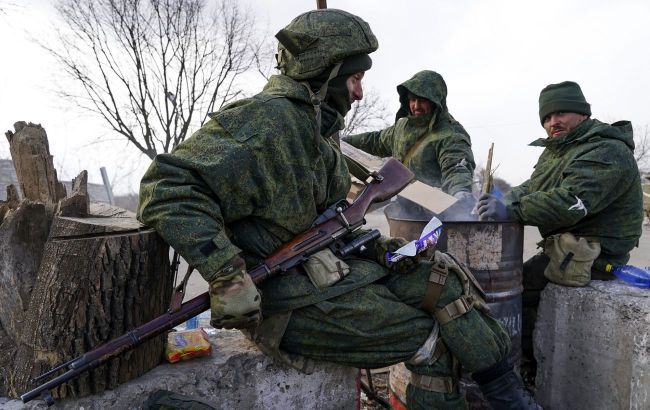 Redeployment of Russian troops on the left bank of Kherson region is not recorded (Photo: Getty Images)
The messages from Russian propagandists about the alleged redeployment of the occupation contingent on the left bank of the Kherson region may be part of the enemy's psychological operations (PSYOPS), according to the National Resistance Center (NRC) of Ukraine.
It is noted that the purpose of such "inserts" about the withdrawal of Russian forces from the temporarily occupied territories of the Kherson region is an attempt to distract the Ukrainian Armed Forces.
"According to local information, no corresponding movements of the enemy's forces have been recorded. Therefore, we can state that there is currently an information operation against Ukraine," the Center emphasizes.
However, the NRC stresses that the departure of Russian forces from this region is only a matter of time, and therefore, "we have only a premature release."
Background
Earlier today, Russian media, citing statements from the Russian Ministry of Defense, spread reports about the ministry's decision to conduct a redeployment of the Dnepr forces from the composition of the occupation contingent in the Kherson region. They allegedly planned to withdraw them east of the Dnepr based on the "assessment of the situation that has developed."
Russian Defense Ministry explained such maneuvers by plans to release some of the forces engaged in an offensive in other directions.
However, a little later, Russia's statement about the redeployment of these forces in the occupied areas of the Kherson region was canceled.
What is happening on the left bank of the Kherson region?
Earlier, ISW analysts reported that Ukrainian forces had made some progress and pushed occupiers on the left bank of the Dnipro in the Kherson region.
Analysts noted that the Ukrainian Armed Forces landed on the left bank of the Kherson region. At the same time, Natalia Humeniuk, the Head of the United Coordinating Press Center of Security and Defense Forces of the South of Ukraine, commented on the situation on the left bank and stated that there were good results in counter-battery combat and other methods.
In a conversation with RBC-Ukraine, military expert Vladyslav Seleznev named three strongholds for the Armed Forces of Ukraine on the left bank of the Kherson region.
At the same time, the Main Intelligence Directorate of the Ministry of Defense recently reported that Russian occupiers in the temporarily captured areas of the Kherson region are mining critical infrastructure objects. This may indicate the enemy's plans to destroy them in a future retreat.