Russia urgently deploys newly formed army to the front - UK intelligence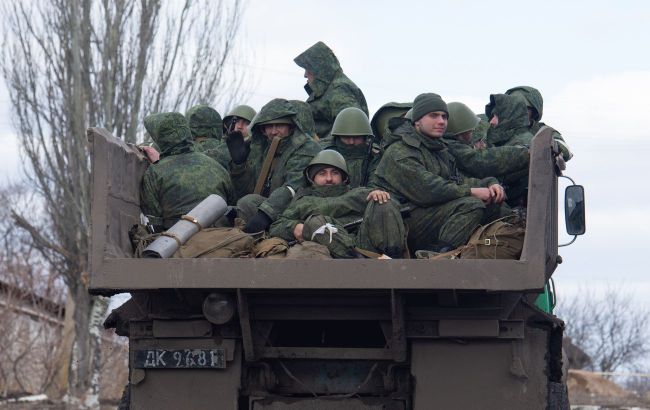 Russia has sent a new army to the front (Getty Images)
Russia urgently deploys the newly formed 25th Army to the Luhansk front due to a lack of reserves, according to the British Ministry of Defense.
According to the report, elements of Russia's new 25th Combined Arms Army (25 CAA) have highly likely deployed to Ukraine for the first time. The formation is likely focused on the Luhansk region in the north-east of the country.
According to British intelligence, as recently as August 2023, recruitment adverts for 25 CAA claimed it would only deploy to Ukraine from December 2023.
It is likely that units have been rushed into action early partly because Russia continues to grapple with an over-stretched force along the front and Ukraine continues its counter-offensive on three different axes, the report said.
"However, there is also a realistic possibility that Russia will attempt to use parts of 25 CAA to regenerate an uncommitted reserve force in the theatre to provide commanders with more operational flexibility," the British Defense Ministry wrote.
The Russian army
According to British intelligence, the Russian army has a high rate of refusal to fight due to lack of training and motivation. Deserters are being replaced by a pure mass of mobilized soldiers.
According to Kyrylo Budanov, the head of the Main Intelligence Directorate of the Ministry of Defense of Ukraine, Russia's professional army ran out last fall.
Previously, British intelligence reported that Russia is expanding its military structures in the face of wartime realities and is creating another new formation, the 18th Combined Arms Army. The formation is likely to strengthen other units currently operating in the Kherson region.