Professional Russian army ran out last fall - Ukraine's spy boss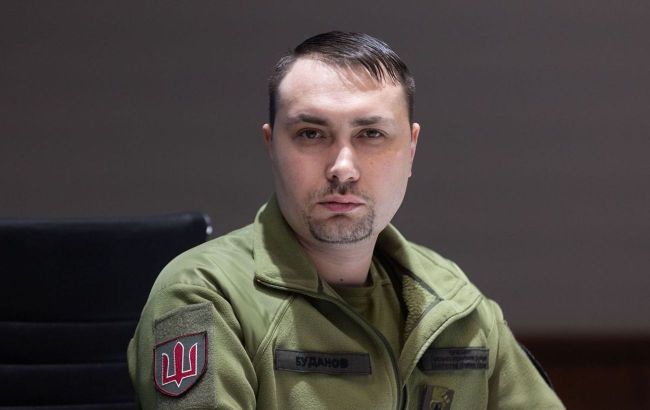 Head of the Defense Intelligence of the Ministry of Defense of Ukraine Kyrylo Budanov (gur.gov.ua)
The war against Ukraine has not been in favor of the Kremlin regime; it is no longer as powerful as it wants to appear. Furthermore, Russia's military strength has significantly degraded over the past year and a half, according to Kyrylo Budanov, the Chief of Defense Intelligence, YES reports.
"The war has not benefited the Putin regime: The economy is failing, and that's a fact. Finances rest on reserves, and military power has been severely decimated during the war. Generally speaking, the professional army ran out the last fall. Now mobilized soldiers are fighting in their army. The production of new weapons and equipment is utterly insufficient," he said.
Budanov also shared his thoughts on escalation, stating that this is the first war where all types of weaponry have been used.
"What escalation are we talking about if absolutely all types of weapons are used; from submarines to strategic bombers? We need to change the logic: not everything depends on the Russian Federation, some things also depend on us in this respect," he said.
He also cautioned against euphoria and overconfidence, as the enemy is learning and adopting.
"In terms of flexibility, we still have the edge on them. They are rather crusty and dusty and still very vertical – which means they take longer to adapt to changes. The regime is not as strong as it used to be, but they must be overcome, and in doing this we must not underestimate them, we should not think they are stupid. They have made some changes, for example, the massive use of drones; they are adapting, that is a fact," Budanov added.
Today, he already stated that the counteroffensive of the Armed Forces of Ukraine would continue even after the cold weather comes, even if advancing becomes more challenging.
Counteroffensive of the Armed Forces of Ukraine
In recent months, the Armed Forces of Ukraine have intensified their offensive in the Zaporizhzhia region, with battles taking place on two fronts - Melitopol and Berdiansk.
Western media reported that Ukrainian soldiers breached the first line of defense of the occupiers in the south. According to the General Staff, Ukrainian military forces continue their offensive actions to the east and south of the liberated village of Robotyne.
UK intelligence suggests that Russia has redeployed units to Robotyne from other directions, which could weaken its offensive on other fronts.