Russia creates another army in occupied southern Ukraine - British intelligence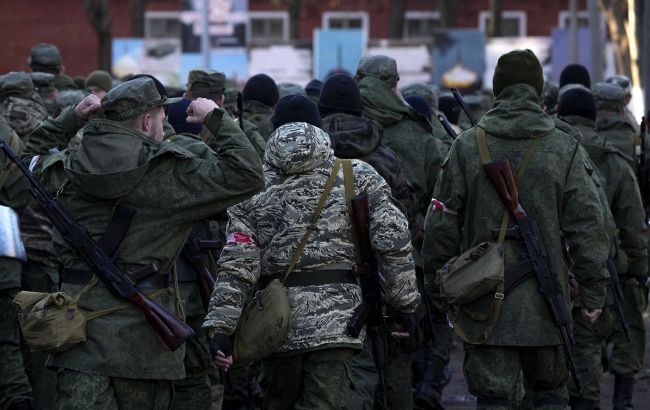 Russia creates another army in southern Ukraine (Getty Images)
Russia is expanding its military structures in the face of wartime realities. A new formation, the 18th Combined Arms Army (18 CAA), is being established, as reported by the Ministry of Defense of the United Kingdom on Twitter.
According to the briefing, this formation is likely to be an amalgamation and uplift of other units currently operating in the Kherson region, including 22nd Army Corps, the force which usually constitutes Russia's garrison in occupied Crimea.
British intelligence indicates that this new 18 CAA is likely to consist mostly of mobilised personnel and to focus on defensive security operations in the south of Ukraine.
"Russia likely aims to free up more experienced units to fight on key axes. There is a realistic possibility that this has led to the recent re-deployment of airborne forces from Kherson to the heavily contested Orikhiv sector," writes the Ministry of Defense of the United Kingdom.
Mobilization for new armies
Previously, British intelligence reported that Russia had begun forming new large formations to bolster its ground forces in occupied Ukrainian territory.
The Russian authorities have been giving top priority to amending legislation that allows for the rapid conscription of more individuals into the military. The State Duma increased the maximum draft age from 27 to 30 years while maintaining the minimum age at 18.
The upper age limit for those subject to reserve conscription has been raised, allowing senior officers to be mobilized up to the age of 70.
At the same time, according to British intelligence, the Ukrainian Armed Forces' counteroffensive in the south of Ukraine has already depleted the forces of two Russian armies.