Kremlin unable to protect Russians from war - British intelligence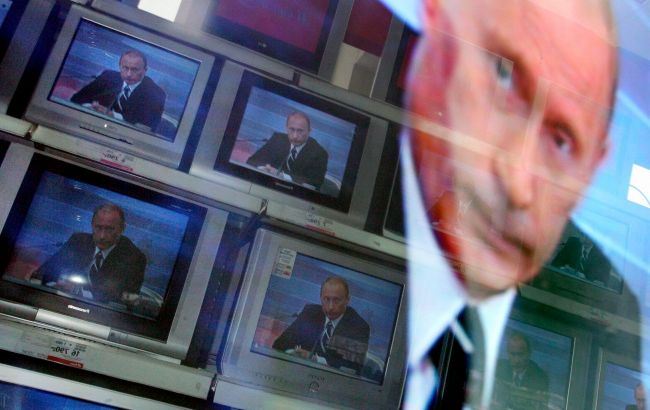 War has come to Russia (Getty Images)
In a recent report by the UK Ministry of Defence on Twitter, it has been revealed that Moscow is facing drone attacks, the Russian draft age has been raised, and Wagner mercenaries are staging a revolt in Russia, all of which point to the Kremlin's diminishing ability to safeguard its population from the war with Ukraine.
The Russian authorities are prioritizing amending legislation to allow more men to be rapidly drafted into the military. In mid-July 2023, the State Duma increased the maximum age of liability for conscription from 27 to 30, while retaining the current lower limit at 18.
Moreover, on 24 July 2023, President Putin signed a bill which will gradually increase the upper age limit for those liable for call up as reservists: senior officers can now be mobilised up to 70. According to British intelligence, this move could result in a more immediate boost to the number available to fight in Ukraine.
"The increased chance of being compelled to fight, drone attacks on Moscow, exceptional level of domestic repression, and the recent Wagner mutiny combine to highlight the Russian state's failure to insulate the population from the war," wrote the UK Ministry of Defence.
War's impact on Russians
According to surveys conducted by the independent Levada Center, support for the war with Ukraine has remained consistent since February 2022. In July, 75% of Russian respondents expressed approval for the war, with 60% of the population considering it successful.
Ukrainian President Volodymyr Zelenskyy has said that the war, initially waged against Ukraine, is now spilling over onto Russian territory, calling it a natural and inevitable process.
In a recent incident, unidentified drones attacked the center of Moscow, with one of the drones hitting a tower in the Moscow-City complex, where offices of several Russian ministries were located.
The city of Taganrog also came under attack as an unknown missile struck its center in recent days.