Explosions in Russian Taganrog and beyond: What is known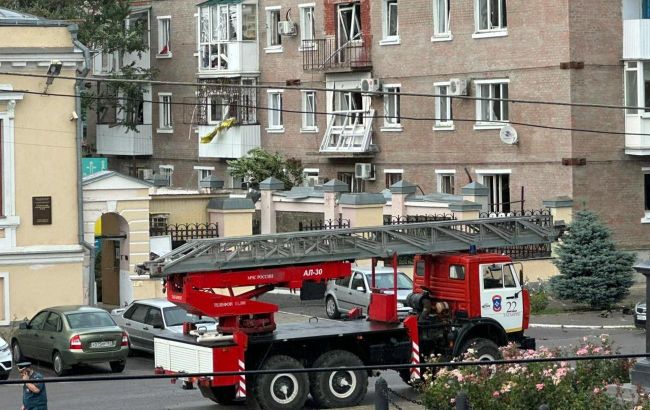 Explosions in Russian Taganrog (t.me/golubev_vu)
A series of explosions occurred in the Rostov region of Russia today, on July 28. Russians imagined shelling and accused the Ukrainian military, instructing the authorities to conduct "regular air space checks." Read more details about today's events in Rostov in the RBC-Ukraine report.
How it all started
Around 4 pm, Russian Telegram channels began posting videos of smoke over Taganrog in the Rostov region. Local residents reported hearing a loud explosion.
Within a few minutes, the explosions in the city center were confirmed by the Governor of the Rostov region, Vasyl Golubev. He claimed that a missile had fallen there.
Simultaneously, explosions were reported in the Azov district of Rostov region. Some claimed that anti-aircraft defense systems were activated there.
Russian fantasies
Following this incident, the Russian Ministry of Defense decided to comment. They invented a story that Ukrainian forces "attacked the city using a modified C-200 anti-aircraft missile system."
However, the version of the aggressor country's ministry differed from what the regional governor had previously stated. The ministry claimed that all the missiles over Taganrog were supposedly intercepted, and only debris fell on the city.
The Russian Investigative Committee opened a criminal case under the charge of "terrorism."
Local authorities also reported that 12 people were injured, and there was significant damage as a result of the incident. They decided to declare a state of emergency in the area where the explosion occurred.
But the panic among Russians didn't stop with just Taganrog. In Rostov, police and other security forces were ordered to conduct an "air space survey" every 15 minutes. The results were to be recorded in a journal.
Ukraine's reaction
Official representatives of Ukraine have already reacted to this situation.
"The events in Taganrog are nothing but the completely illiterate actions of Russian air defense operators," wrote Secretary of the National Security and Defense Council of Ukraine Oleksiy Danilov.
In turn, an advisor to the President's Office, Mykhailo Podoliak, noted that the explosions in Taganrog are a consequence of Russia's full-scale invasion of Ukraine.
According to him, investigations are needed to determine the direct causes of the explosions.
"However, the 'causes and consequences' are obvious: incompetence, malice, and irresponsibility of Putin's elite," the official stated.