Russia claimed the downing of a drone flying towards Moscow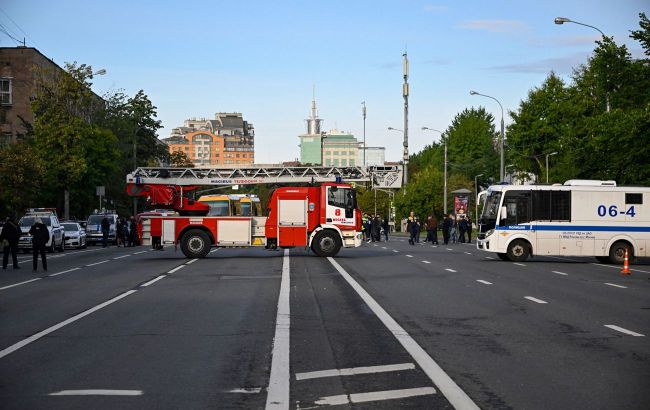 Drone attack on Moscow in the evening of November 19 (photo: GettyImages)
Russian Air Defense Forces purportedly repelled a drone attack targeting Moscow this evening, November 19, reports Moscow Mayor Sergei Sobyanin.
It is claimed that the drone was allegedly intercepted in the city district of Elektrostal in the Moscow region. According to Sobyanin, it was targeted at the capital of the Russian Federation.
"At the site of the wreckage, according to preliminary data, there are no destruction or casualties. Emergency services experts are working at the scene," stated the Mayor of Moscow.
The city of Elektrostal is located approximately 60 kilometers from the Russian capital.
Stikes on Russia Federation
In 2023, the frequency of drone attacks in various regions of Russia increased, accompanied by fires and explosions. Different regions, including Moscow, have come under attack. On the night of November 19, Sobyanin reported an alleged drone interception heading towards the Russian capital.
Meanwhile, Ukrainian intelligence has cautioned residents of the Russian capital against letting their guard down, stating that the number of drone attacks is likely to escalate.
Notably, on the evening of November 10, explosions were reported near the Constructor Design Bureau of Machine Building (KBM) corporation in the Moscow region, where Kinzhals and Iskanders are manufactured.
One of the most significant attacks occurred on the night of July 30, when unidentified drones targeted the business center of the Russian capital - "Moscow City." Drones hit the so-called "government tower," housing offices of the Ministry of Economic Development, the Ministry of Industry and Trade, and the Ministry of Communications of the Russian Federation.
Brigadier General Sergei Baranov recently stated that Ukrainian forces are preparing for a large-scale winter attack on various regions of Russia using kamikaze drones.