Ukraine preparing large-scale winter drone attack on Russia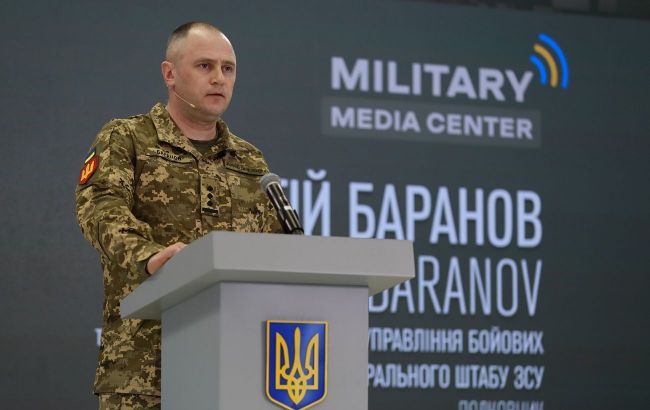 Photo: Brigadier General Serhii Baranov (facebook.com/GeneralStaff.ua)
Ukrainian forces are preparing for a large-scale winter attack on various regions of Russia using kamikaze drones, reports Brigadier General Serhii Baranov.
According to him, the attacks by Ukrainian drones will cause many problems for Russia in the coming months. It is reported that the temporarily occupied Crimea and many regions of Russia will come under attack.
He also noted that Ukraine intends to consolidate the "significant successes" of the past few weeks when many of the most important military targets in occupied Crimea and Russian cities were hit.
Drone strikes on Russia
In 2023, there has been an increase in the frequency of drone attacks on various regions of Russia. Different regions, including Moscow, have been targeted. Ukrainian intelligence has already warned the residents of Moscow not to relax, as the number of drone attacks is expected to increase.
One of the largest attacks occurred on the night of July 30 when unidentified drones struck the business center of the Russian capital, Moscow City. Drones hit the so-called "government tower," where offices of the Russian Ministry of Economic Development, the Ministry of Industry and Trade, and the Ministry of Communications of the Russian Federation are located.