'Number of daily attacks on Russian cities may increase' - Ukrainian Intelligence warns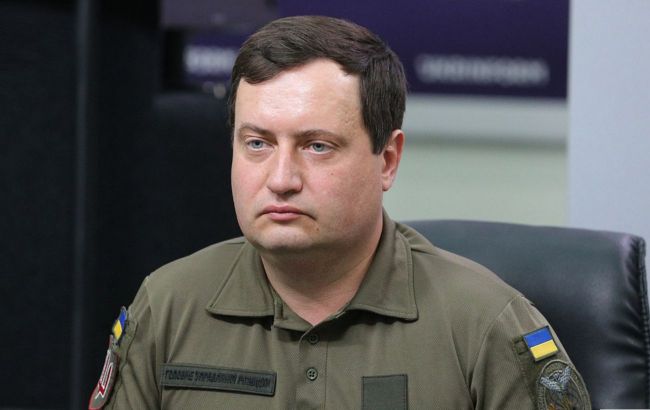 Andrii Yusov, a representative of the Defense Intelligence of Ukraine (Photo: suspilne media)
"The concept of security is increasingly distant from the residents of Moscow. The whole world continues to see that the Russian defense system and the country that claims a leading role in the arms market are ineffective, outdated, and cannot adequately respond to modern challenges," he said.
According to Yusov, this is a symptom of the leadership of the Russian dictator Vladimir Putin, who "continues to lead to the degradation of the state governance system."
"Perhaps this trend will lead the residents of Moscow to draw the right conclusions - whether to believe Russian television and Russian propaganda, whether to continue to support the criminal regime or not," he suggested.
Yusov added that the number of daily attacks on Russian cities may increase.
"Given the dynamics of recent months, the number, geography, and intensity of daily attacks may logically be expected to increase," he said.
At the same time, Yusov noted a "certain justice" in the retaliatory strikes by Ukraine.
"Due to Putin's criminal and genocidal war against Ukraine, Ukrainians are deprived of the opportunity to use air transport and planes, and our airports are not operational or destroyed. Today, Muscovites may feel something similar," he emphasized.
Attacks on Moscow
Lately, drone attacks on Moscow and its suburbs have become more frequent.
For instance, one of the most significant attacks occurred on the night of July 30. Unidentified drones are known to target the Russian capital's business center, "Moscow-City." Drones hit the so-called "government tower," which houses the offices of three Russian ministries: the Ministry of Economic Development, the Ministry of Industry and Trade, and the Ministry of Communications.
Also, explosions were heard again near "Moscow-City" on August 1. According to preliminary data, at least one drone hit a tower of an elite complex.