Russian Federation announces drone attack on Moscow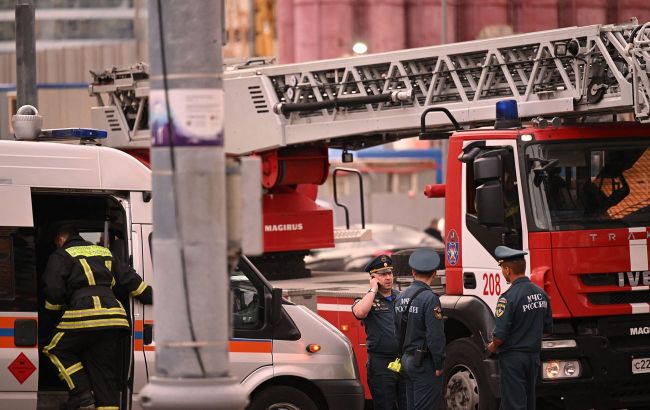 Drone attack on Moscow on the night of November 19 (Photo: GettyImages)
Russian air defense forces have allegedly repelled an attack by a drone flying toward Moscow tonight, November 19, said the mayor of Moscow, Sergey Sobyanin.
Russian air defense reportedly downed a drone in the Bogorodsk city district of the Moscow region that was headed toward the Russian capital.
There have been no early reports of damage or injuries from the debris fallout. The mayor of Moscow stated that emergency services are handling the incident location.
Additionally, the Russian Defense Ministry claimed to have thwarted an attempted drone attack on Moscow.
Attacks in Russia
In 2023, the number of drone attacks on numerous regions in the Russian Federation has increased. Incidents of fire and explosions also occur frequently on Russian territory. Various regions, including Moscow, are currently experiencing these attacks. Ukrainian intelligence has already cautioned residents of the Russian capital against being complacent, as drone attacks are expected to rise.
On November 10, explosions happened near the Design Bureau of Mechanical Engineering corporation in the Moscow region. The facility produces missiles, including the Kinzhals and Iskandars.
The business center of Moscow City was targeted by unidentified drones during one of the most significant attacks on July 30. The drones struck the government tower, which houses the offices of the Ministries of Economic Development, Industry and Trade, and Communications.
Recently, Brigade General Serhii Baranov stated that Ukrainian soldiers are getting ready for a significant winter offensive on several regions of Russia, with the assistance of kamikaze drones.