Russia attacks Ukraine with drones: Threat to Odesa and the region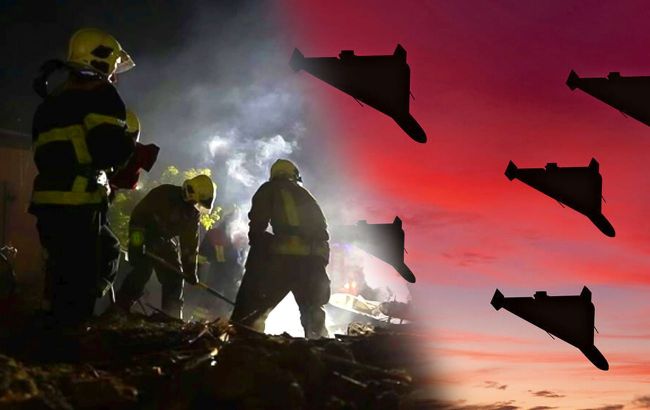 collage by RBC-Ukraine
Russian invaders are using drones to attack Ukraine, posing a threat to Odesa and the surrounding region, reports the Ukrainian Air Force.
"The first group of Shaheds is moving along the Ukraine-Moldova border to the northwest. The second group is located north of Odessa and is moving to the north," the report states.
Additionally, it is noted that three more groups are approaching Odesa from the Black Sea.
"Do not ignore air raid alerts," the message concludes.
Shelling on Odesa region
In Odesa, explosions were heard during the day on November 5. Later in the evening, there were more explosions in the city.
However, it was later revealed that the occupiers shelled the Odesa region. In particular, they launched an anti-radiation missile Kh-31P from the Black Sea waters towards the region.
The latest large-scale attack
During the night of November 3, Russian invaders launched 40 kamikaze drones and a guided aviation missile Kh-59 at Ukraine. Air Defense forces managed to intercept and destroy 24 Shahed drones and the missile.
The attacks targeted critical infrastructure objects in Kharkiv, as well as in the Odesa and Lviv regions. In the Ivano-Frankivsk region, a military facility was attacked. It was also reported that in the Prykarpattia region, fragments of the downed drone fell onto a dormitory.
For more information about the nighttime attack and its consequences, you can read the article by RBC-Ukraine.