Russia allocates one-third of budget to war: UK General Staff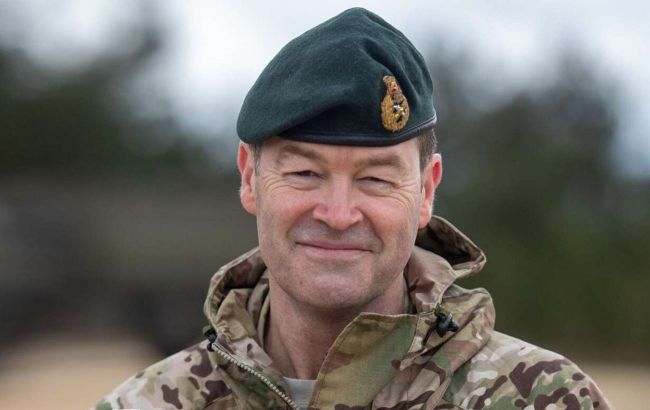 Chief of the General Staff of Britain Patrick Sanders (Photo: gov uk)
Russia spends approximately a third of its expenditures on defense needs and the war against Ukraine, so Britain needs to be prepared for this, according to the Chief of the General Staff of Britain, Patrick Sanders.
According to his words, after Russia's invasion of Ukraine, Russia is becoming increasingly isolated, and the world is growing tired of its disinformation narrative.
"The war has showcased Ukrainian defiance, NATO unity, and provided the most potent accelerant to the changes already evident in 2021.," the statement says.
Assistance to Ukraine
The Chief of the General Staff adds that Britain provides the Ukrainians with military equipment and support.
"But there is no room for complacency or self-congratulation. The hard-fought Ukrainian counter-offensive continues, and we must ensure that Ukrainian bravery, sacrifice and skill are matched by our ongoing collective commitment," Sanders said.
He notes that around a third of the Russian government's expenditures are currently directed toward defense, indicating their clear preparation for a long-term perspective in the war against Ukraine. Therefore, Britain must be prepared for what may follow.
Britain consistently aids Ukraine
Recently, it was reported that the United Kingdom would transfer armored reconnaissance vehicles, Scimitar Mk2, to Ukraine after being prepared by specialists.
Additionally, Britain has allocated £11.5 million (over $14.5 million) to assist Ukrainian refugees currently residing in England, Wales, Scotland, and Northern Ireland.
It was also recently announced that the British company BAE Systems intended to begin producing spare parts for light artillery in Ukraine. The production of these spare parts might start within a few months.