Britain to transfer Scimitar Mk2 reconnaissance vehicles to Ukraine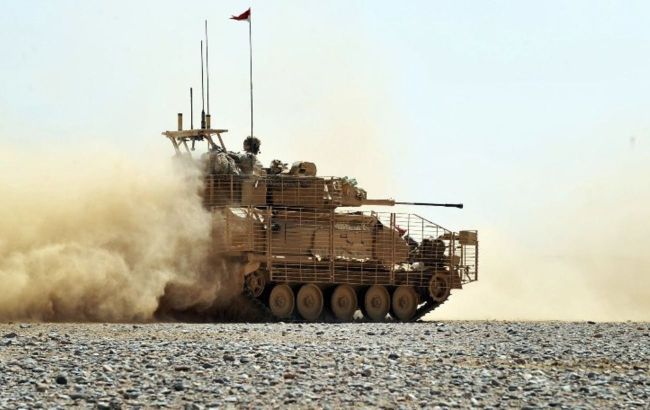 Scimitar Mk2 armored vehicles (Photo: twitter.com/RH_BAES_Land)
The United Kingdom will transfer the armored reconnaissance vehicles, Scimitar Mk2, to Ukraine after specialists prepare them, reported Rheinmetall BAE Systems Land (RBSL).
According to the information, RBSL representatives traveled to Germany to assist British military personnel in preparing the reconnaissance vehicles for shipment to Ukraine.
The specialists supported diagnosing malfunctions, offered technical consultations and repair recommendations, advised on vehicle safety, conducted road tests, and participated in repairs.
In total, over 32 days, 23 armored vehicles were prepared.
Scimitar armored vehicles
Scimitar Mk 2 is an upgraded version of the Scimitar armored reconnaissance vehicle and is part of the British Army's arsenal.
The British Army received the first upgraded vehicles for deployment in Afghanistan in September 2011.
The vehicle's armor was reinforced with additional Plasan modules and a mesh for protection against hand-held grenade launchers.
Furthermore, the vehicle's hull and turret are equipped with enhanced mine and blast protection and electronic countermeasures to protect against improvised explosive devices.
UK assistance to Ukraine
The United Kingdom has consistently supported Ukraine since the beginning of Russia's full-scale invasion. It was the first to announce the transfer of modern Western tanks and long-range missiles to our country.
In July, London announced a new package of military assistance to Ukraine.
In August, the UK Ministry of Defence signed over $114 million contracts to supply air defense equipment to Ukraine.