Romania, U.S. and Ukraine to conduct joint military exercises in Danube Delta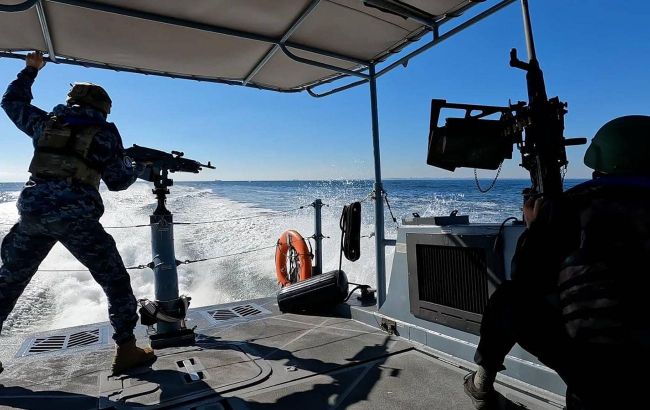 Illustartive image (Photo: facebook com Ministryof Defence UA)
The naval forces of Romania and the USA are organizing the multinational exercise "Sea Breeze 23.3" in the Danube Delta. Ukraine will also participate in them, according to AGERPRES.
The naval forces of Romania and the United States are organizing joint exercises from September 11 to September 15 in the area of responsibility of the Romanian Naval Forces in the Black Sea and the Danube Delta, the multinational exercise "Sea Breeze 23.3."
Who will participate
Representatives from Bulgaria, France, the United Kingdom and Northern Ireland, Romania, the United States,Türkiye, and Ukraine will take part in the exercise.
From the United States, the exercise will involve the P-8 Poseidon maritime patrol and reconnaissance aircraft, as well as EOD (Explosive Ordnance Disposal) divers with boats and specialized equipment. The other participating countries in "Sea Breeze 23.3" will also contribute divers, EOD specialists with specific equipment, and staff officers.
Purpose of the exercises
The main goal of the "Sea Breeze 23.3" exercises is to develop operational and tactical cooperation among participating countries in countering explosive devices, particularly drifting sea mines, to ensure freedom of navigation.
Before the training events, the Romanian Navy, in collaboration with the US Navy, organized a meeting of naval commanders from NATO Black Sea member countries (Bulgaria, Romania, and Türkiye) in Constanța on September 5-6.
The meeting was attended by the commander of the French Navy in the Mediterranean, representatives from the British Royal Navy, the commander of the US Sixth Fleet, the commander of the NATO Allied Maritime Command, and a delegation from Ukraine.
The official opening ceremony of the multinational exercise "Sea Breeze 23.3" will take place on Monday, September 11, at 11:00 at the passenger terminal of the Port of Constanța, with the participation of representatives from the participating countries.
Russian drone Incident in Romania
On the night of September 4, Russians shelled port infrastructure in the Odesa region using Shahed drones.
The Ukrainian Ministry of Foreign Affairs reported that the drone also had struck the territory of Romania, but initially, Romanian officials from the Ministry of Foreign Affairs and Ministry of Defense denied these claims.
However, later on, President Klaus Iohannis acknowledged the downing of the UAV and stated that fragments had been found after inspecting the territory that "could be from a drone."
Today, it became known that security measures along the border areas with Ukraine in Romania will be strengthened due to Russian attacks on Ukrainian ports.