Romania explains why it doesn't ban Ukrainian grain following Poland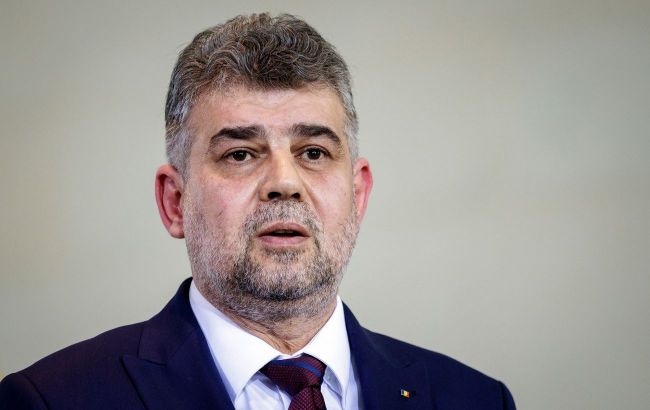 Prime Minister of Romania Marcel Ciolacu (Photo: Getty Images)
Romania did not unilaterally impose a ban on the import of Ukrainian agricultural products following Poland because it believes that the country needs assistance until the war is over, according to the Prime Minister of Romania, Marcel Ciolacu, in an interview with Digi24.ro.
He emphasizes that Ukraine should be assisted until it wins the war against Russia. Romania's support includes helping with grain transit. He stresses that his country did not react in the same way as Poland.
According to Ciolacu, that's why he, after consultations with Romania's President Klaus Iohannis, allowed for the option of licensing the export and import of Ukrainian agricultural products.
"Thanks to the dialogue, we found this export licensing system from Ukraine to protect the farmers, but we did not come up with a ban because it would signal that we do not want to help Ukraine, and that is not true," he said.
"This is not a war between Russia and Ukraine, not between Putin and Zelenskyy; this is a war between a dictator and the democratic world. This is the stake. Perhaps this year many Romanians went on vacation less because there were some additional costs provoked by this war, but somehow we don't think about what is happening in Ukraine with those people.https://newsukraine.rbc.ua/news/ukraine-introduces-new-grain-export-mechanism-1695741620.html And let's see what happens to those people," the Prime Minister added.
Grain dispute
On September 15, the European Commission lifted the ban on importing Ukrainian agricultural products to five neighboring countries. However, Poland, Hungary, and Slovakia unilaterally imposed bans at the national level in response.
In response, Ukraine filed lawsuits with the World Trade Organization.
Yesterday, Prime Minister Denys Shmyhal announced that Ukraine was introducing a new mechanism for grain exports to neighboring countries.