Risk of losing fleet may deter Russia from blocking Ukrainian exports: British Intelligence reports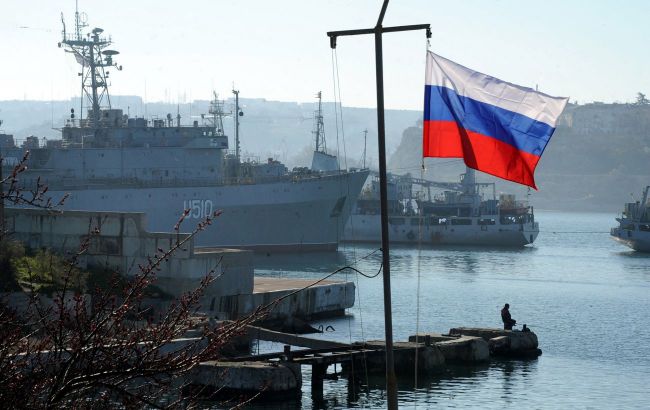 Illustrative photo (Photo: Getty Images)
Russia is afraid of losing its Black Sea Fleet. The risk of losing ships outweighs Moscow's desire to block Ukrainian exports through the Black Sea, according to the British Ministry of Defense on Twitter.
According to intelligence reports, after a series of strikes in August and September, the Russian Black Sea Fleet has likely reinforced its defense. Russia relocated ships and submarines, including missile carriers, from Sevastopol to Novorossiysk.
Additionally, Russia is compelled to defend against aerial drones, drone attacks, and missile strikes from Ukraine. Nonetheless, the Black Sea Fleet continues to launch missiles towards Ukraine. Intelligence suggests that the occupiers may be doing this from the eastern part of the Black Sea.
"The risk of further military losses and terrible political consequences from an open attack by Russian naval forces on commercial shipping is likely to outweigh any gain from attempting to coerce a trade blockade in Ukraine," the intelligence summary states.
Ukraine's attacks on Russian Ships
Ukrainian forces have repeatedly attacked Russian ships this summer and fall. Ukrainian forces struck not only near the coast of Crimea but also in the area of Novorossiysk Bay.
For example, yesterday, sources of RBC-Ukraine reported that the Security Service of Ukraine (SSU) and the Ukrainian Navy attacked an enemy missile-carrying ship Buyan and the ship Pavel Derzhavin in Crimea. Experimental weaponry was used for this operation.
The spokesperson for the Ukrainian Navy confirmed that the patrol ship Pavel Derzhavin was attacked twice near the coast of Sevastopol.