Power outages in Ukraine - Possibility of blackouts in winter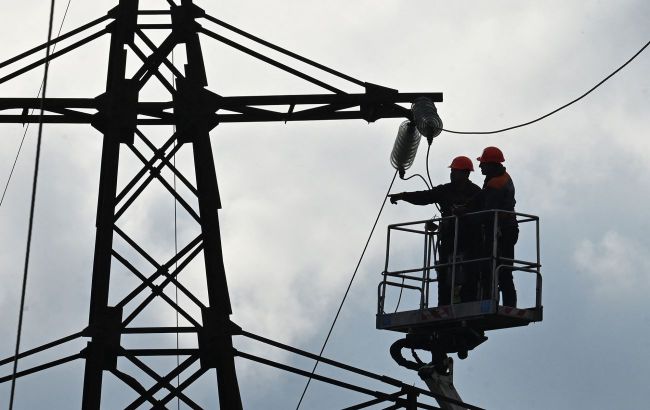 Energy experts (photo: Getty Images)
In Ukraine, the upcoming heating season will be challenging. However, Ukrainian energy experts are prepared for future challenges due to the possibility of a repeat of Russian missile terror, says Svitlana Hrynchuk, Deputy Minister of Energy.
She explained that everything necessary is currently being done to better prepare for the next heating season.
"Last heating season was indeed the most challenging for Ukraine and all of Europe, but at the same time, it demonstrated that our energy experts and our energy system are ready to face even such challenges as constant missile attacks. We are doing everything necessary to learn from the lessons of the previous heating season and prepare much more effectively for the next one," said Hrynchuk.
However, the new heating season is expected to be tough, despite ongoing efforts to restore generation since the end of the previous season.
"We spent the entire spring and summer in heavy repair work. At the same time, we tried to schedule repair work in a way that would not restrict our consumers and make sure we approach the next heating season as prepared as possible," she noted.
According to her, power outages and blackouts are not currently planned. However, a significant challenge remains: the potential for renewed Russian attacks on the Ukrainian energy system. Ukraine's intelligence indicates that the enemy is preparing for such attacks again. Currently, energy experts have more knowledge for repairing damaged facilities, and Ukraine has improved its air defense system as well.
"We hope that this year we will be better prepared for attacks and will recover more quickly if damages occur. We do not plan for blackouts and power outages, but the distribution system operators have prepared schedules for outages in case Russian attacks and damages are severe enough to warrant their implementation," stated Hrynychuk.
Preparing for winter
Analysts and experts believe that this winter, the occupiers will not be able to leave Ukrainians without electricity. However, the military warns that the occupiers may be preparing for attacks, including the use of "Shakhed" tactics.
President Volodymyr Zelenskyy stated that all relevant services are already preparing for winter, and the Cabinet of Ministers and regions have received final deadlines for preparation.
"Ukrenergo" is confident that Ukraine will have enough electricity in winter, but massive Russian shelling could change the situation. Therefore, energy experts are considering the worst-case scenarios for winter.