Norway will increase its defense budget for 2024 with focus on supporting Ukraine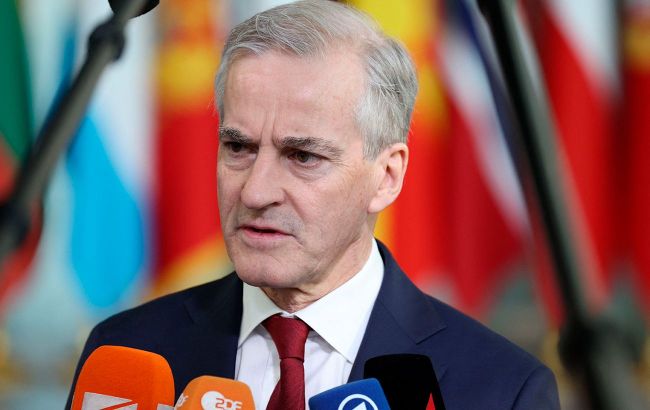 Norwegian Prime Minister Jonas Gahr Stoere (Photo: Getty Images)
Prime Minister Jonas Gahr Stoere announced that the Norwegian government had outlined plans to increase the country's defense budget by 15 billion kroner (approximately $1.7 billion), with a portion of the funds allocated to assist Ukraine, according to BNN Breaking.
This will result in a 20% increase in Norway's defense budget compared to the current year.
The proposed budget of 90.8 billion kroner (approximately $10.2 billion) for the year 2024 will be allocated across three key areas: enhancing the potential of defense forces, supporting Ukraine, and further strengthening the country's defense capabilities.
Norway's defense spending to meet NATO requirements
In line with NATO's long-standing goal, Norway aims to increase its defense spending to at least 2% of its gross domestic product (GDP) by 2026.
According to the government, the current defense expenditure of the country is slightly over 1.4% of its GDP.
The country's defense spending as a percentage of the overall economy decreased after the end of the Cold War. Still, recent events, especially the war in Ukraine, have emphasized the need for more vital Armed Forces.
Support for Ukraine
A significant portion of the budget, around 7.5 billion kroner ($684 million), is proposed to be allocated for military support to Ukraine.
Since the current government came to power in 2021, the defense budget has increased by 40%. The national budget for 2024 will be presented on Friday.
Norway's aid
Norway will provide an additional 1 billion Norwegian kroner ($92.5 million) to give Ukrainians access to protection and essential assistance.
As part of military assistance, Norway will transfer around 50 tracked trucks NM199 to Ukraine.
In August, Norway would supply Ukraine with anti-drone systems consisting of several CORTEX Typhon systems.